---
Spectacular Spectacular (Styling Size Custom) - repulsive333 - 10-26-2011

Here she is!
Spectacular Spectacular
She is painted with Golden Acrylics, Rehaired with Dolly Hair (please don't ask which colors... i forgot) She has holographic tinsel in her hair.

And her cutie mark is a bunch of gems! Cause she is Spectacular!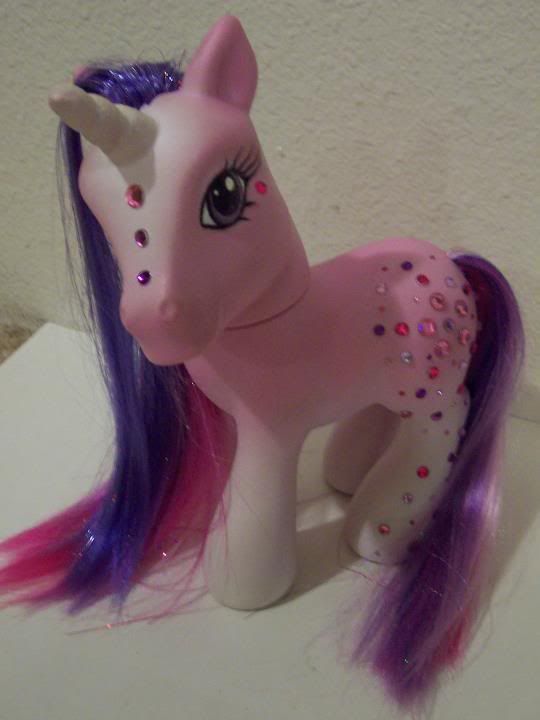 ---
RE: Spectacular Spectacular (Styling Size Custom) - Lilcurly - 10-26-2011

She is gorgeous, I love how you've blended her colours in, she's so pretty <3


---
RE: Spectacular Spectacular (Styling Size Custom) - Lilanie - 10-26-2011

I love this one so much! :O


---
RE: Spectacular Spectacular (Styling Size Custom) - repulsive333 - 10-26-2011

Thank You!
<3


---