I took Meg & Fenn to my mum's house today, & me & my 15 year old sister had an epic photoshoot in the garden! I feel a convert coming on, she's already been eyeing up Clarity on PS!!

I'll post some of the best pictures, & try & narrow it down....there's well over 100, lol! & photobucket's gone & screwed with the ordering....*sigh*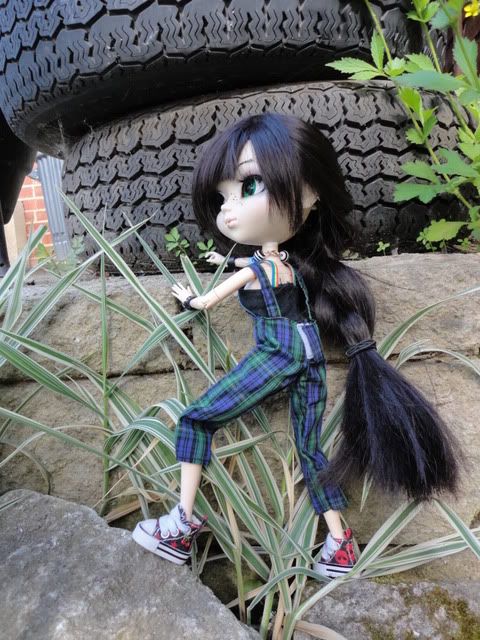 My mum's dog, Dede, wanted to help out with dressing Fenn....
My sister helping Meg out with her shoe...
Bonus shots of me, my sister & Dede with the girls...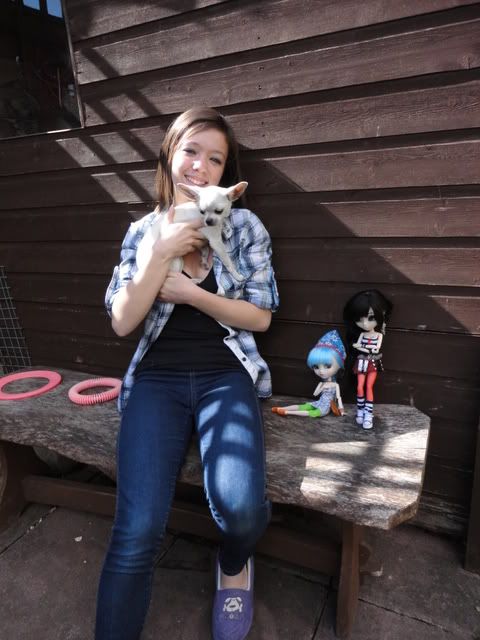 There are more that I wanted to post, but Photobucket's missed out a whole chunk of the pictures (has anyone ever e

erienced a more shite website??? seriously! I get my hair out with it every time!! & yet I still use it!), we messed about & had Fenn hanging from the washing line, & Meg creeping up on her & stuff...I try & get them uploaded & posted when it's not 1.46am, lol. For now, I hope you enjoy the pics that did upload..I know we had loads of fun taking them