Aurora for MLPlyte; Arena Official Holiday Custom Swap
01-01-2012, 03:43 AM
kaoskat
OOAK


Posts: 448
Joined: Nov 2009
Feedback
Feedback


Location: United States - Alabama
Aurora for MLPlyte; Arena Official Holiday Custom Swap
Among MLPlyte's list of likes she said she really loved the Northern Lights so I decided to try my hand at a Northern Lights pony. Meet Aurora! Her lights, stars, snow, and moon all glow in the dark!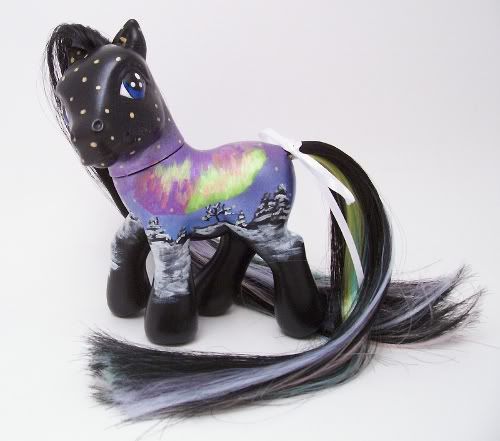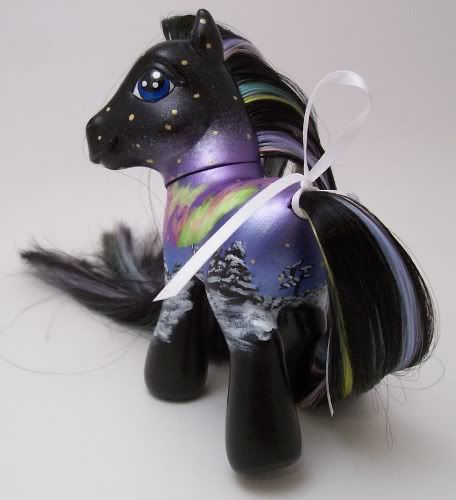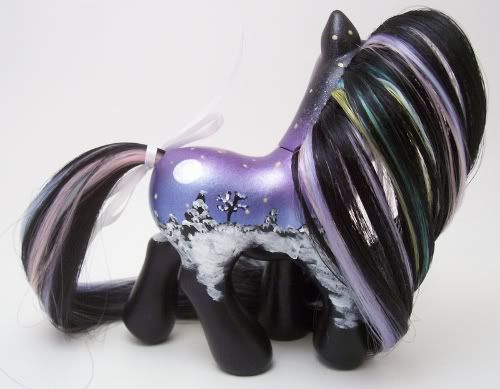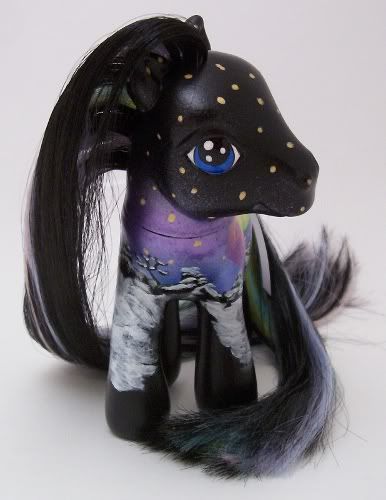 ---
kaoskat's Doll Stories Page
01-01-2012, 04:54 AM
SavannahFaerie
Loving dolls like they're people :)


Posts: 1,671
Joined: Dec 2010
Feedback
Feedback


Location: United States - Oregon
RE: Aurora for MLPlyte; Arena Official Holiday Custom Swap
I usually don't care for MLP but she's beautiful!
---


User(s) browsing this thread: 1 Guest(s)