"Peerow…..Peerow…. I'm a singing bird…. I am going to wait for you again today and sing!!"
I love birds so Loa is a big hit with me.  She has a beautiful soft wig – a little thin, but not bad.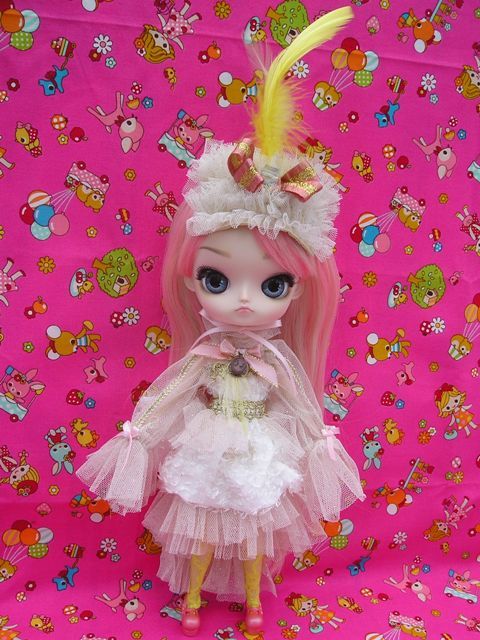 Cute big butt bow on her tiny butt.
She has adorable shoes in the same mold as Coral's.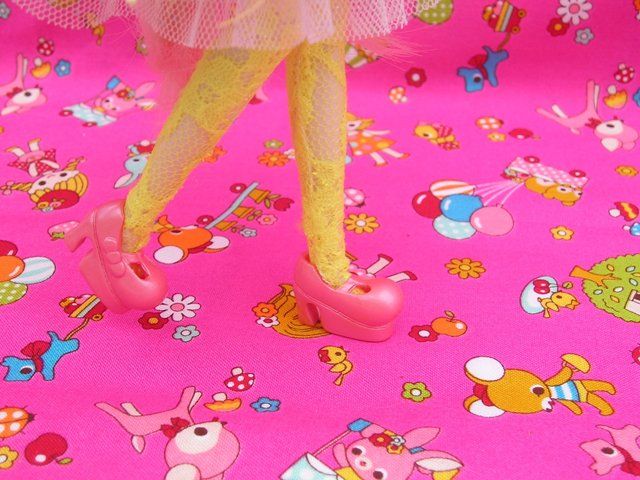 Her cameo is a nice touch.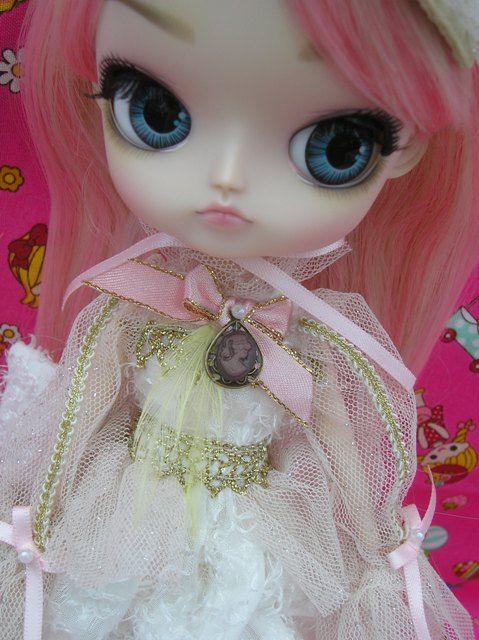 The feather on her hat is ridiculously tall.
Her net sleeves are very long, but I suppose they are supposed to give the illusion of wings.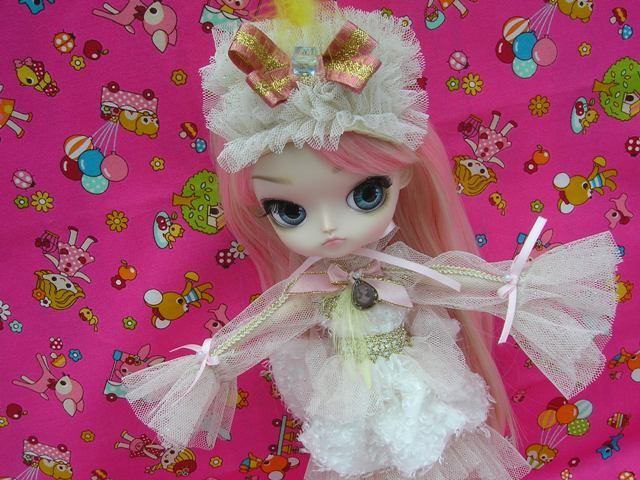 She has a lovely delicate faceup and beautiful eyebrows.  Overall she is a sweet and beautiful Dal.