Welcome to the voting thread for

Round 74

. The theme for this round, as chosen by Alliecat, winner of the previous round, was

CULTURAL EXCHANGE--your doll sharing some ex.perience with a non-Groove doll/figure.

 
Please cast your vote for your favorite photo from the following XXXX, displayed in random order.  Voting closes on

January 31
. The person whose photo entry receives the most votes during the voting period chooses the theme for

Round 75

.
 

"I shall call her, Mini-me!" 

by Kanrabat
Looking For Mermaids

by Lejays17
Diving into Alien-Pop 

by Offgenemi
Vegetarians 

by Elfy
One of Us! One of Us! 

by davidd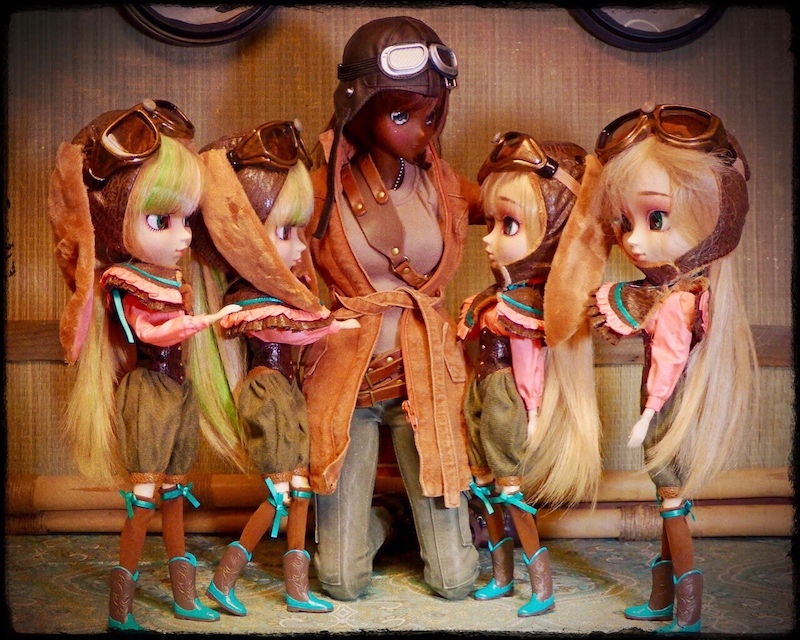 Out of his element...  

by Alliecat
It's Not Easy Being Green

by dargosmydaddy
Currently playing: 
Animal Crossing: New Horizons
 on the Nintendo Switch
Friend Code 2036-6707-2961 (KiraKira)
Currently reading:

If I Had Your Face 

by Frances Cha
Last movie I saw: 

Parasite