Deadlynova's Feedback
07-29-2008, 11:45 AM (This post was last modified: 11-26-2015, 12:47 PM by DeadlyNova.)
+1-Thanks for the trade

!
Dolly Market: Feedback thread
/
Flickr
/
Blog
||
Google
a lot?
Why not get paid for it?
|| Earn free money with
Swagbucks!
+1 positive : D
thanks again for the body n_n
+1 for being a great seller!!! Thank you so much! Hugs!

+1 positive as seller. package well.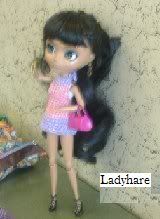 +1 as buyer! Thanks very much!!
+1 as a seller!
Super friendly and nice!
Thanks!
+1 as a seller

bought a black stand - arrived in UK fine - thank you
Need
type 4 hand for pullip Lala - or closest colour match
At Home
> Grell, Chill, Neo Angelique, MIR, AP Sfoglia, Naomi, Prupate, Nella, Bloody Red Hood. Tiphona, Seila, Lala, Lunatic Queen, Romantic Alice blue, Romantic Alice pink, Batgirl (sdcc), Kaela, Midnight Velvet, Elisabeth, Pere Noel, Stica, Merl, Harley Quinn, Yuki 'brown eyes', Akemi, Tokidoki Luna, Tokidoki Lunarosa, Tokidoki Hellokitty Violetta, Original Hello Kitty x2, Wilhelmina, Nella Retro Memory, Beary Fairy Kiyomi, Sdcc Tokidoki Stella, La Robe Vert Clair, Kirakishou 2014, Shinku 2014, Sepia Alice, Ann Roman Holiday, Nana-Chan.

Ordered
>
BJD at home
Dream of Doll - Homme Ducan and Camine
positiv as seller

Thanks a lot for the type3 body
Vanillas Flickr
My Homepage for Doll Couches:
+1 as a buyer on Flickr. Sold her a human-sized cosplay wig. Great communication and a super awesome person!
+1 as a buyer. Friendly and very easy to work with!
+1 for really sweet seller! I love Blanche thank you!
+1 as a seller for the pullip naomi, good send and comunication thanks for everything!!
Item: I bought Dal - Ciel
Date: Mid-June ~ Early-July 2012
My Location: Thailand

Comment: + 1 as seller. Great communication, and the seller was always polite. There was a slight delay in shipping due personal reason, but I was informed when my package was shipped. The doll is well packaged and as described.
+1 as a seller. Lovely to deal with. Thanks so much




Si

ence & Song
(Custom Blythe & Custom Pullip)



Users browsing this thread: 1 Guest(s)