03-08-2010, 09:16 AM (This post was last modified: 03-08-2010, 09:19 AM by holyponiesbatman.)
I'm thinking about selling my slightly custom Craziia, Harlow.
Her original lips were sanded and repainted by me. I also gave her cheek blush with chalk pastels and sealed her face with MSC. Her lips are glossed with a high quality sealer.
Her stock eyelashes have been replaced with longer, fuller ones, and she's been given Papin eye rubbers.
One screw hole was busted when I got her, so she's missing that but her head stays together fine.
She'll be sold on a T3 body and with her blonde For My Doll "Jellyfish" wig.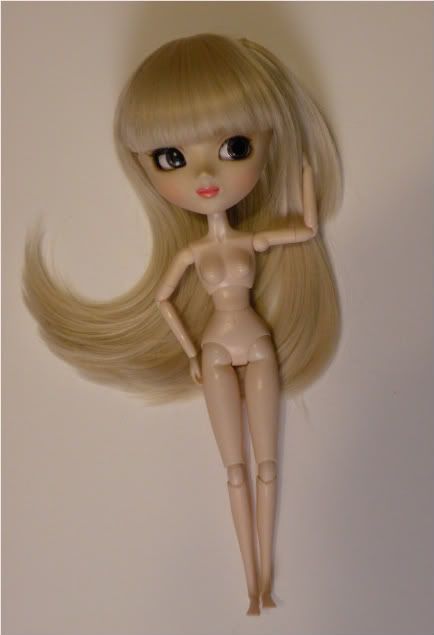 For more pictures, please click my Flickr link.
Any suggestions on what a good asking price is would be very helpful.