hey all, got this idea when a happened across a BANDAI S.H. Figuarts "BODY CHAN" figure at my local Barnes&Noble,
the perfect opportunity to make myself the smallest Character Doll i'm likely to ever have,
providing i can manage to sew credibly at a minuscule 1/12.
well, though it all turned out well enough, -managing to mate the head of my Figma Mikuru to the disparate neck mounting of the Figuarts-
the set of undies i made her as a first effort in this scale isn't bad, i suppose,
-actual cotton crotch in the panties in this scale and all- but i suppose it didn't turn out QUITE as swimmingly as my mind's eye would have preferred it to...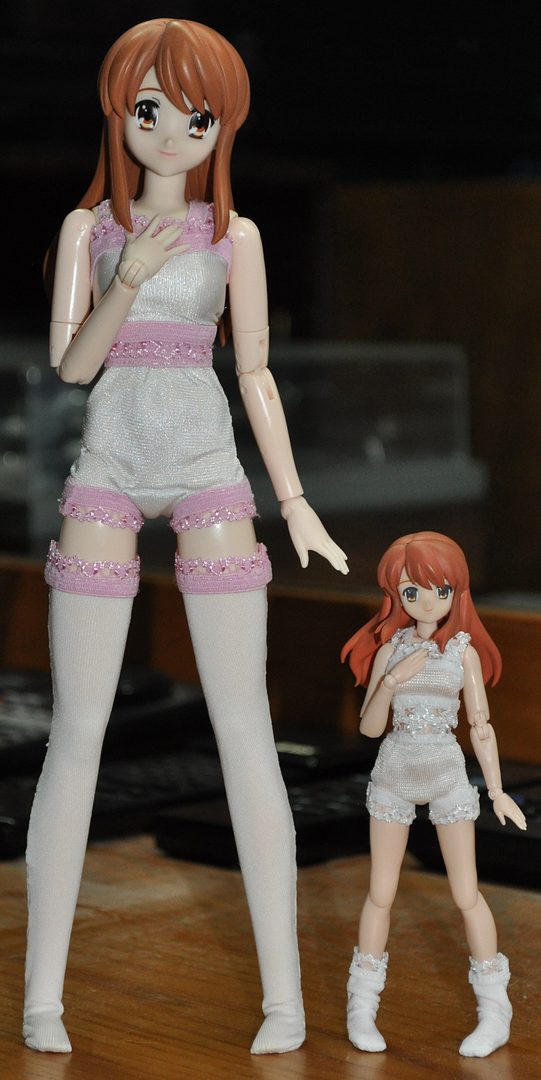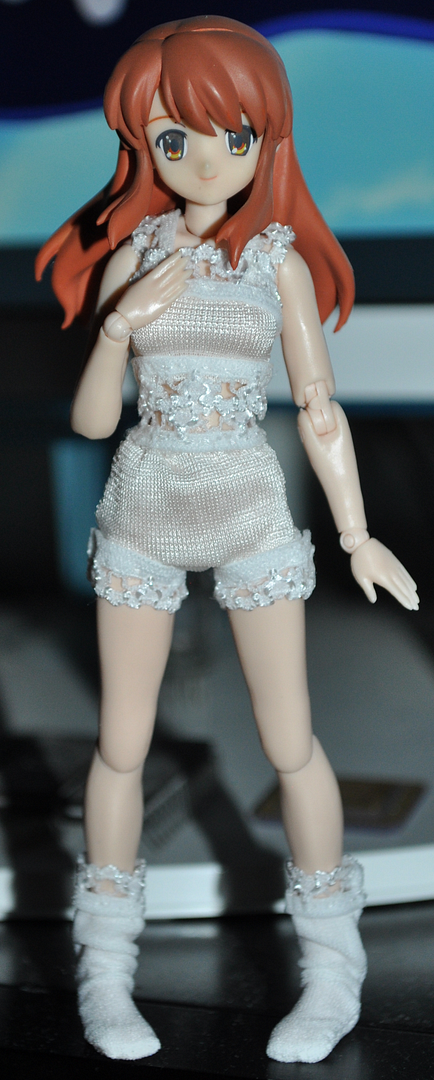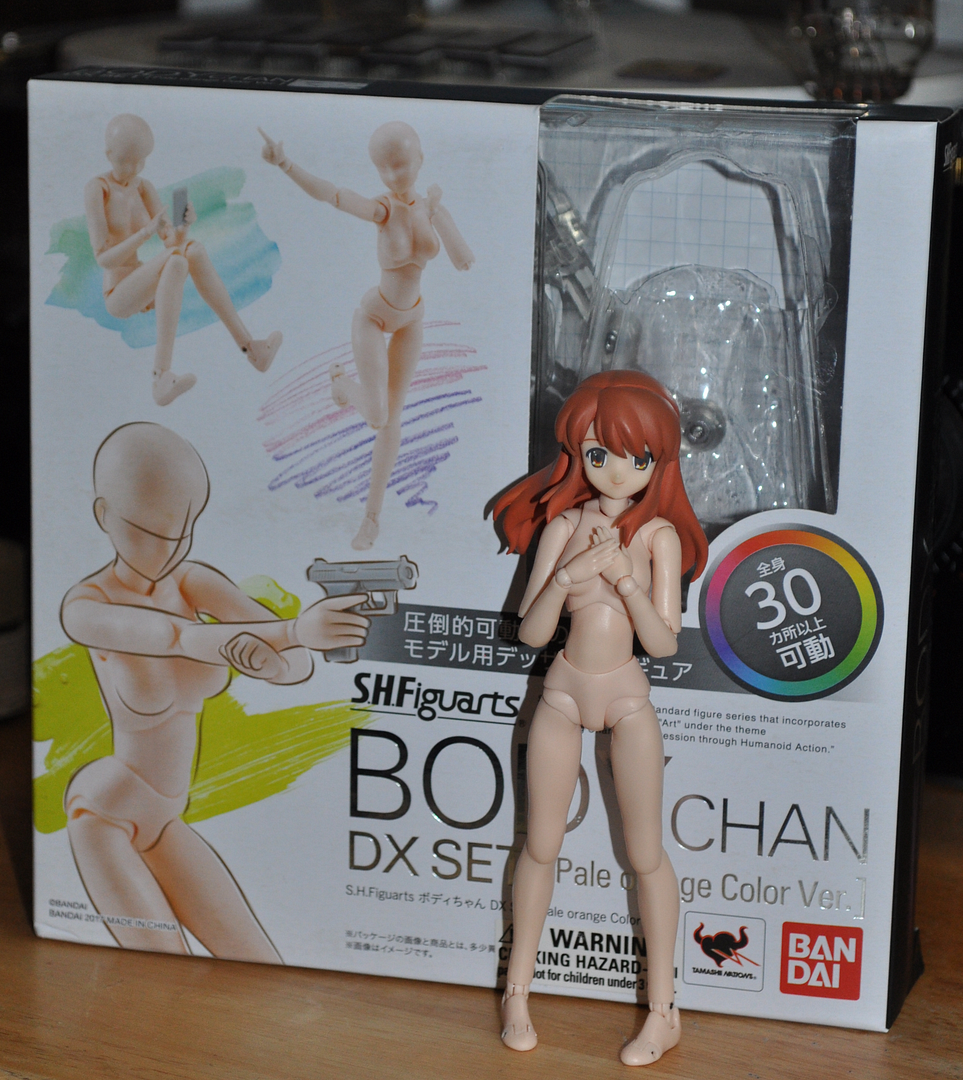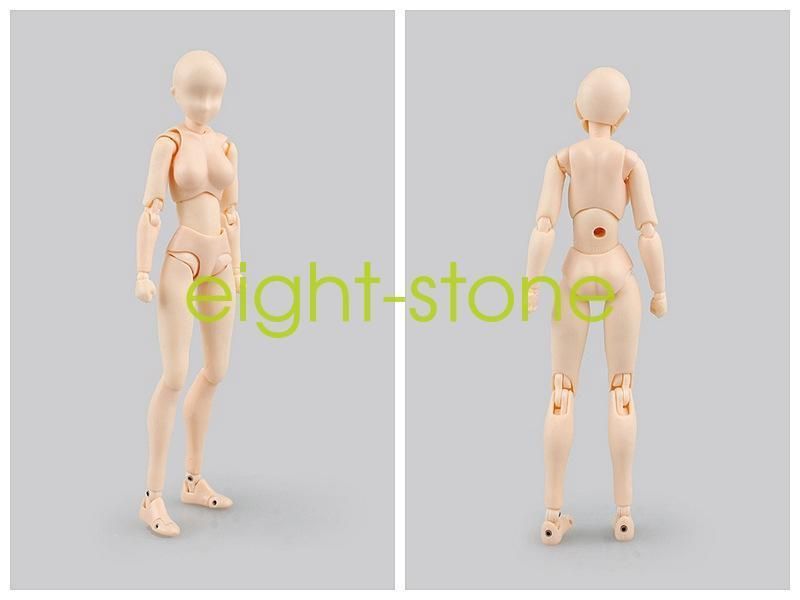 ♥Mikuru Asahina♥