Super Bowl Sunday Surfing Safari
02-05-2018, 10:14 AM
(This post was last modified: 02-05-2018 10:27 AM by davidd.)
davidd
n00b


Posts: 877
Joined: Apr 2010
Feedback
Feedback


Location: United States - Utah
Super Bowl Sunday Surfing Safari
Not being big football fans, the Pinky Street girls started a tradition back in 2006... yes, 2006... of going surfing on (nearly) every Super Bowl Sunday. Of course, they lived in Hawaii back then, so it was easier. Since they moved to Utah a few years ago, their Super Bowl Sunday surfing excursions have become a bit more challenging.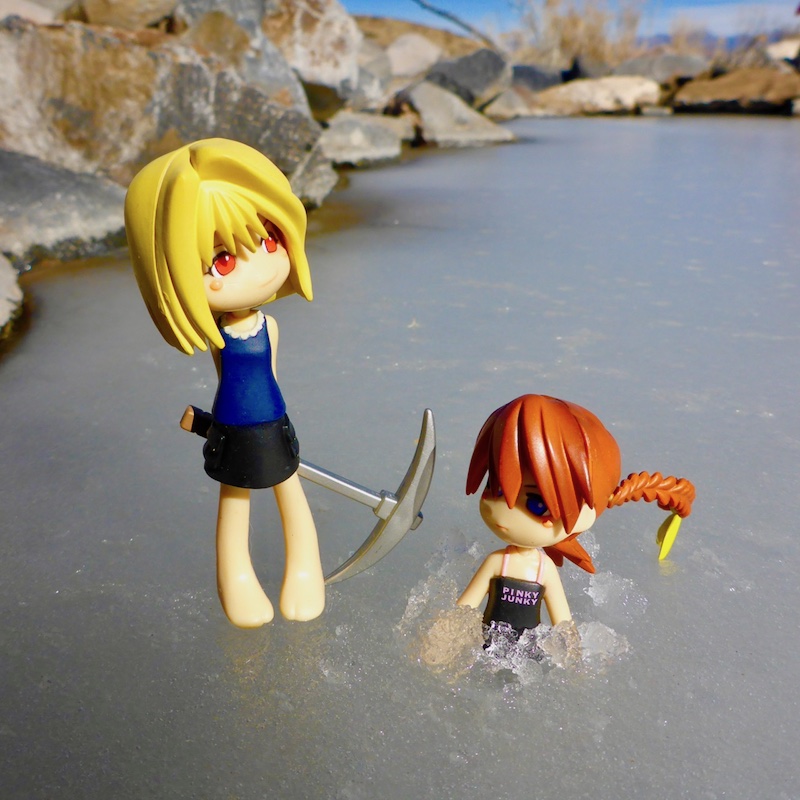 2018: "I think the water is a little bit too cold!"
---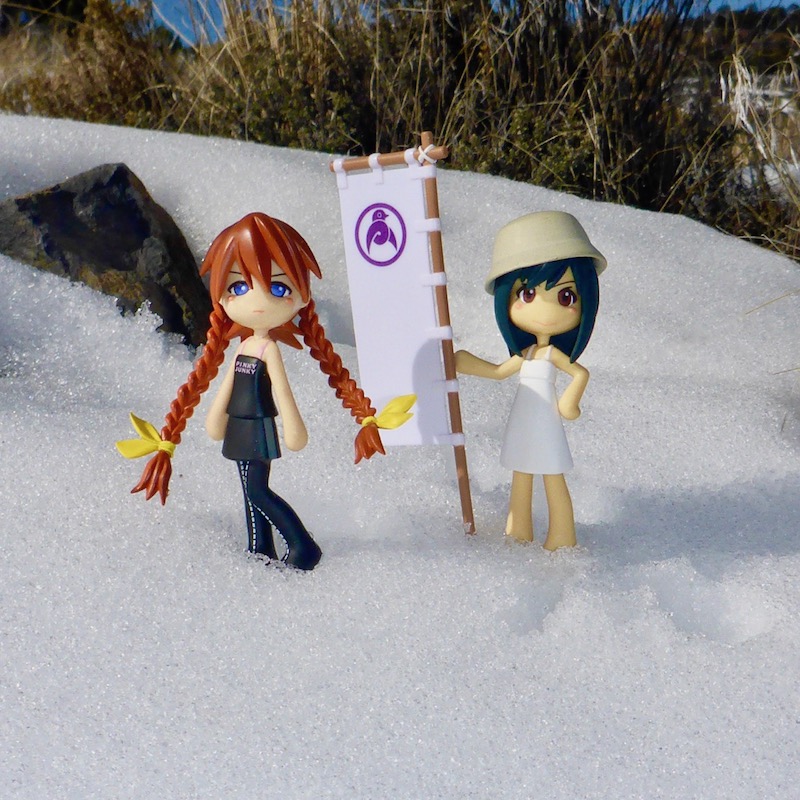 2017: "Uhmm... we must have taken a really, really, really wrong turn somewhere!"
---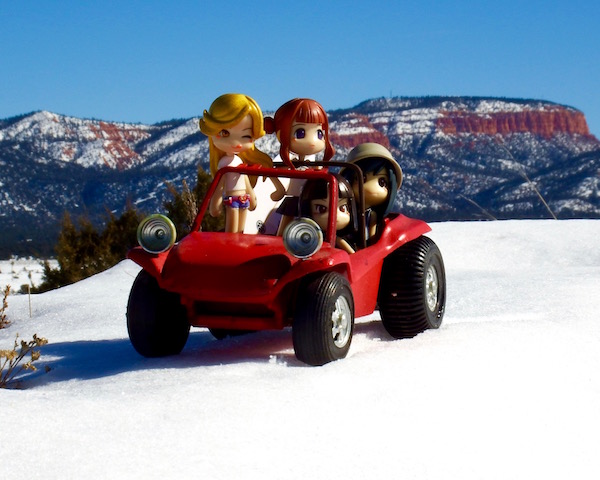 2016: "This... isn't the beach I remember from last year!"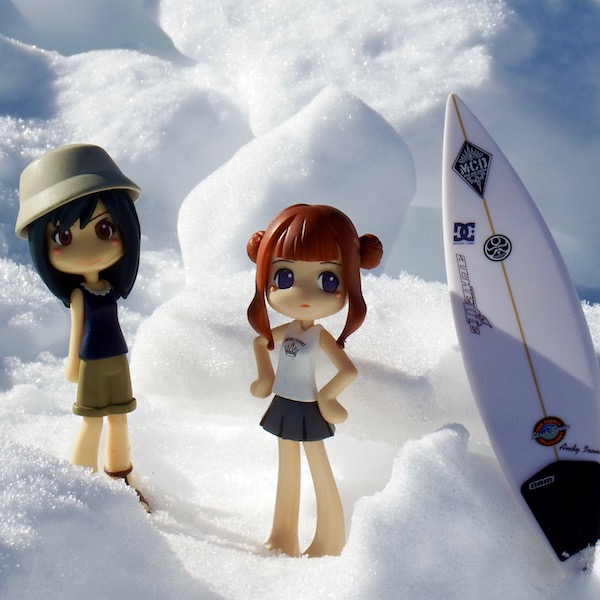 2016: "I... think... I might cry...."
---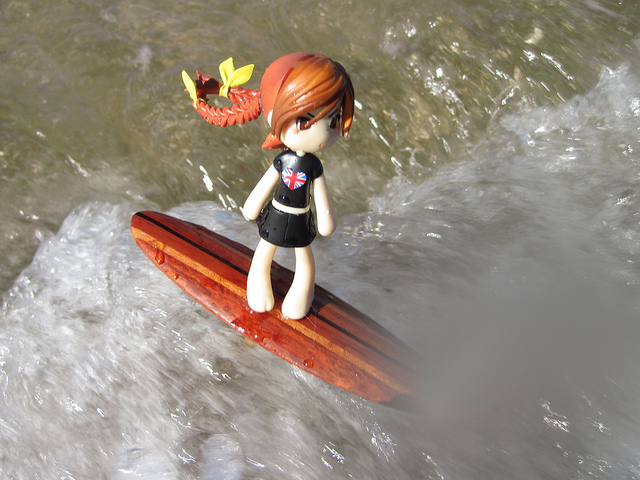 2013: Shredding on da North Shore!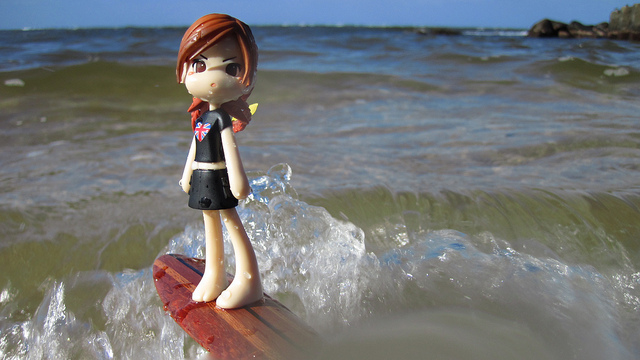 2013: Kowabunga!
---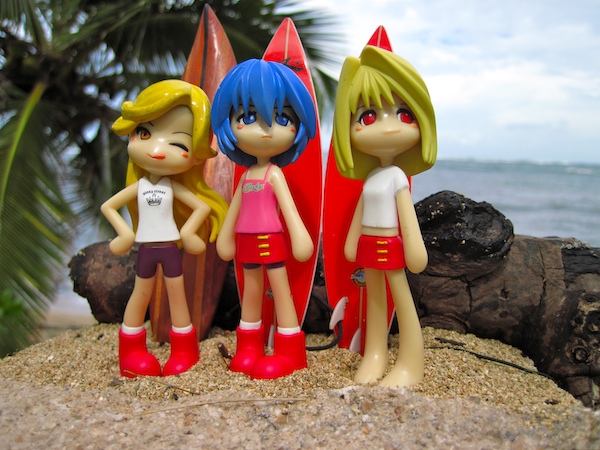 2011: Palm Trees in Paradise on da North Shore of Oahu
---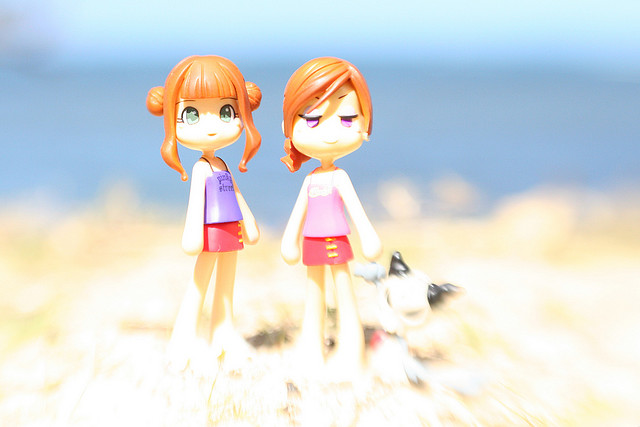 2010: Ka'ena Point, Oahu, Hawaii
---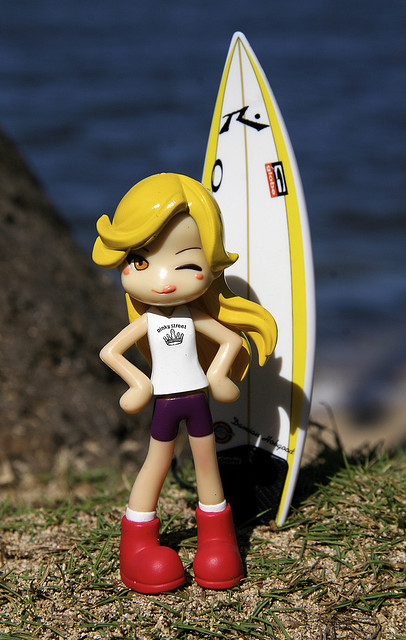 2008: Sassy Surfer Girl on da Beach in Hawaii
---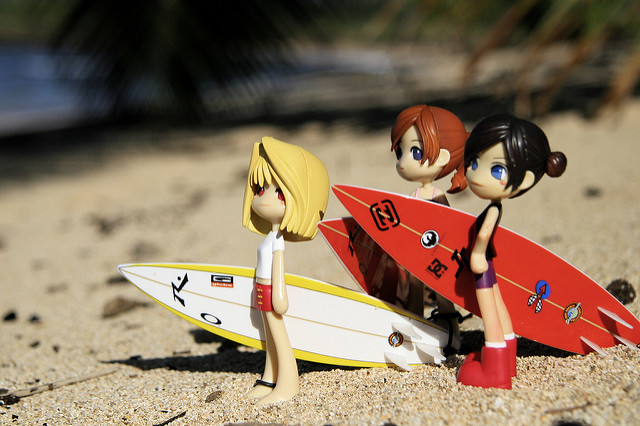 2007: Surf's up at Kaiaka Bay Beach Park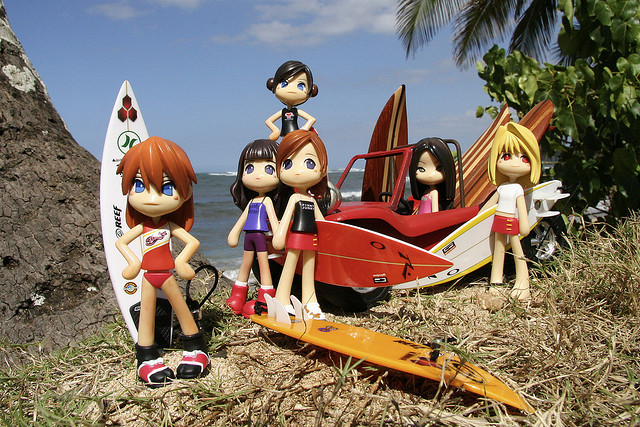 2007: Babes with Boards – North Shore, Oahu, Hawaii
---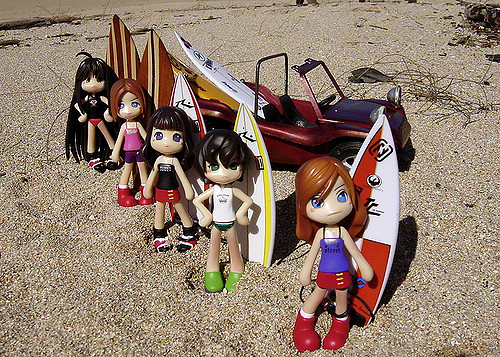 2006: Head high and hollow: an epic North Shore surf day coaxes the
Pinky Street girls away from the big game on Super Bowl Sunday and out to the beach
for what will become an annual tradition.
---
They're not dolls, they're

action figures!
02-05-2018, 10:34 AM
DeadlyNova
OOAK


Posts: 1,600
Joined: May 2008
Feedback
Feedback


Location: United States - Georgia
RE: Super Bowl Sunday Surfing Safari
These are all so cute!!! The one from this year made me laugh super hard.

Poor things, I hope they get to go actual surfing again one day for the Super Bowl!
---
Taeyang and Namu

: Raleigh(Butler), Erasmus(Sol), Darcel(Wayne), Alabaster(Missionary), Shun(Arion), Akito(Kain), Kazuyoshi(Lead), Lyrick(Another King), Damien(Hash), Casper(Willy Wonka), Takumi(Filato), Kyru(Horizon), Calypso(Custom Andrew), Reese(Natsume), Milo(Arashi), Leo(Koichi), Jett(Serpent), and Lucas(Alfred).


Pullips

: Eva(Dita), Echo(Noir), Piper(Re. Noir), Neekitaka(Alte), MoeMoe(Adsiltia), Kitty(Papin), Dispari(Souseiseki), Rayven(Chill), Addy(Rovam), Ainsley(Panda), Starlet(Venus), Emmy(Akemi), Rin(Ala), Mitsuki(Xiao Fan), Marinette(Nero), Harley(Melissa), Ardyn(Another Queen), Nooroo(My Melody), Juno(Prunella), Amalie(Amelia), Dante(Cornice), Morgiana(Saras), Viper(Principessa), Iris(Custom Latte), Persephone[Adult version](Catwoman) and ???(Re.Noir).


Dal

,

Isul

,

Byul

and

Yeolume

: Ettarde(Monomono), Misana(Hangry), Persephone(Katoya), Ash(Katoya), Electra Heart(Ra Muw), Zayday(Lipoca), Violet(Hangry), Bryony(Custom Yukimura), Marina(HLG), Eleven(Kanta), Alluka(Charlotte), Jimmy(Jimmy X), Nico(NekoNeko MaoMao), Mischa(Fairy Lumiere), Adrien(Glen), Pidge(Light), Killua(Mao), Arthur(Nostalgia Lir), Lyris(Tiger Lily), Coraline(Rhiannon), and Burgundy(Podo).


BJD

: Charlie(Migidoll Jina/FDoll Hybrid)

02-05-2018, 11:53 AM
(This post was last modified: 02-05-2018 11:53 AM by Alliecat.)
Alliecat
In search of purr


Posts: 3,097
Joined: Mar 2014
Feedback
Feedback


Location: Canada
RE: Super Bowl Sunday Surfing Safari
OMG I love all of these! They are so stinkin' cute!! I mean, just...


Fantastic lighting for having to shoot with sun and snow. And the fact that there's no sense of how tiny they really are; the perspective is great. So hard to even pick a favourite... the one from 2016 in the car with the snow, and "surf's up".... And "Babes with boards" is adorable.
I spent a winter in Hawaii.... I miss it.... SIIIGGGHHHHHH

Would love to see more of their adventures.
---
02-05-2018, 02:19 PM
Cornflower Blue
One can never have too many toys


Posts: 7,591
Joined: Feb 2010
Feedback
Feedback


Location: United States - Ohio
RE: Super Bowl Sunday Surfing Safari
These are all wonderful photos! However, I am partial to the Hawaii ones since I get enough of winter in Ohio.
---
My Flickr
My Feedback
02-05-2018, 11:32 PM
Offgenemi
Never too old for dolls


Posts: 1,986
Joined: Aug 2015


Location: United States - Florida
RE: Super Bowl Sunday Surfing Safari
These girls are so much fun! I love your collection and more , their photo albums

this years photos are no exception

---
Feedback thread for offgenemi

02-09-2018, 10:18 AM
*NatTheCat*
Kitten Whiskers


Posts: 777
Joined: Jul 2011
Feedback
Feedback


Location: United States - Iowa
RE: Super Bowl Sunday Surfing Safari
They're all very fun!

But that ice pick...

I do think that water might be a tad bit cold.
(Your Pinky's adventures are sure neat! :3 )
---
Dolls
?

What dolls

?


*dolls everywhere* <3

User(s) browsing this thread: 1 Guest(s)