08-29-2018, 01:58 PM (This post was last modified: 08-29-2018, 02:01 PM by Jinxedorchid.)
After keeping the majority of my dolls trapped in their boxes in my closet for ages, I've finally gotten a new display case. Yay! So they're slowly coming out, and I get to see them!

I'm too impatient to take decent photos, but I'm going to start to post ones of my collection here.
---
Here's the first, my My Melody x Hen Nako in her new outfit that just arrived today: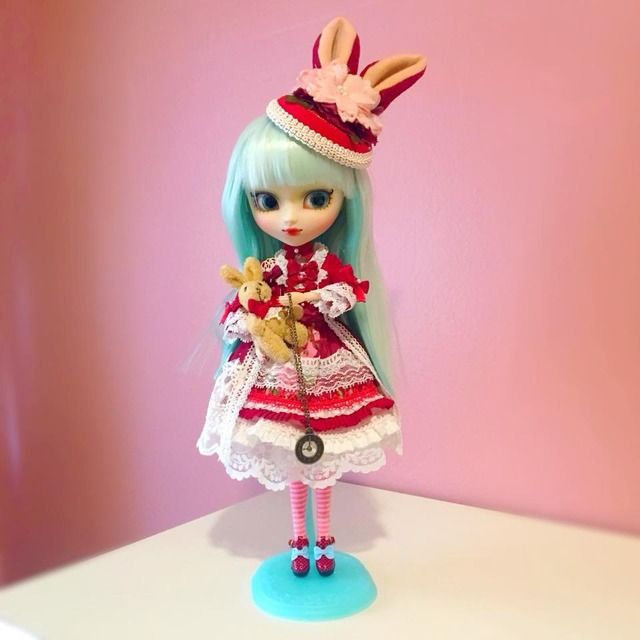 Wishing for: Suigintou 2014, Kumiho, White Rabbit Steampunk, Steampunk Mad Hatter and Kayano