Poor Moé! She has been trying to join the other girls for fireworks and fun on American Independence Day, the Fourth of July, since 2008, but she doesn't quite grasp the concept.
Most of her misadventures have been documented with photos:
"What???"
(2008)
"Didn't we already have this discussion?"
(2010)
"Is it my socks?"
(2012)
"What'd I do wrong this time?"
"Don't worry, Moé! It won't happen again!"
(2013)
"I think we should change Moé's name!"
"Yeah! Let's call her...

Tori

!"
(2014)
Maybe one of these days Moé will figure it out!
But not this year.
(2016)
Independence Day Retrospective: Clueless Since 2008
(2017)
"I thought you said we were having a tea party!"
(2018)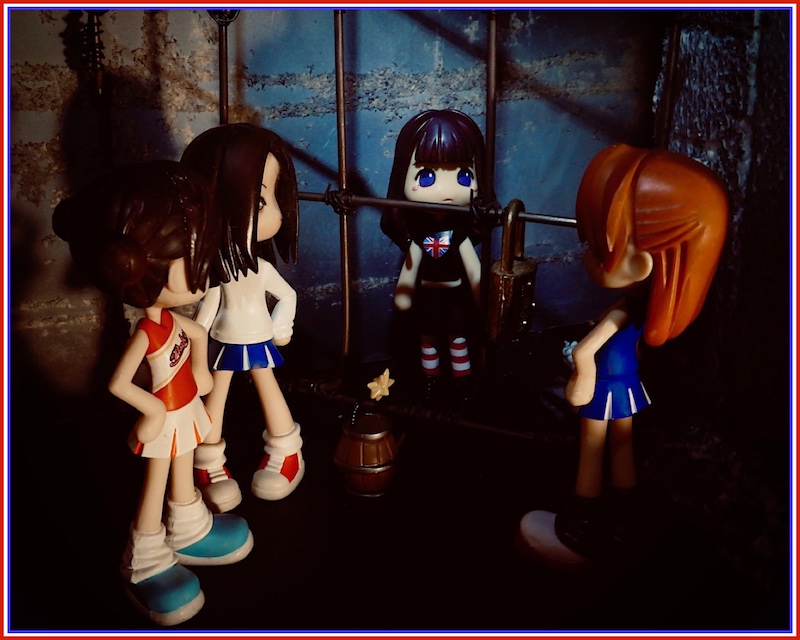 "Maybe some quiet time alone will give you a chance to figure this thing out, Moey! See ya next year!"
(2019)
They're not dolls, they're
action figures!