this little sweetie just arrived, part of VOLKS' pre-Super Dollfie late-90's/early-2000's 1/6 scale "Ultimate Figure Series/Dollfie" Anime-centered Character Doll line.
she has the same early VOLKS "Spring Spine" body as my other two UFS Dollfies,
Ah! My Goddess "Skuld" and Mamotte Shugogetten "Shaorin" except that her bust is flatter than either of those two girls'
she's got a nice set of cute cotton undies all ready for her, but otherwise, i've plenty of work cut out for me here,
getting her unfinished resin Ear-Antenna modules ready for her (she's an Android) and cleaning up excess seam fabric on her clothes and such...
https://en.wikipedia.org/wiki/Multi_(To_Heart)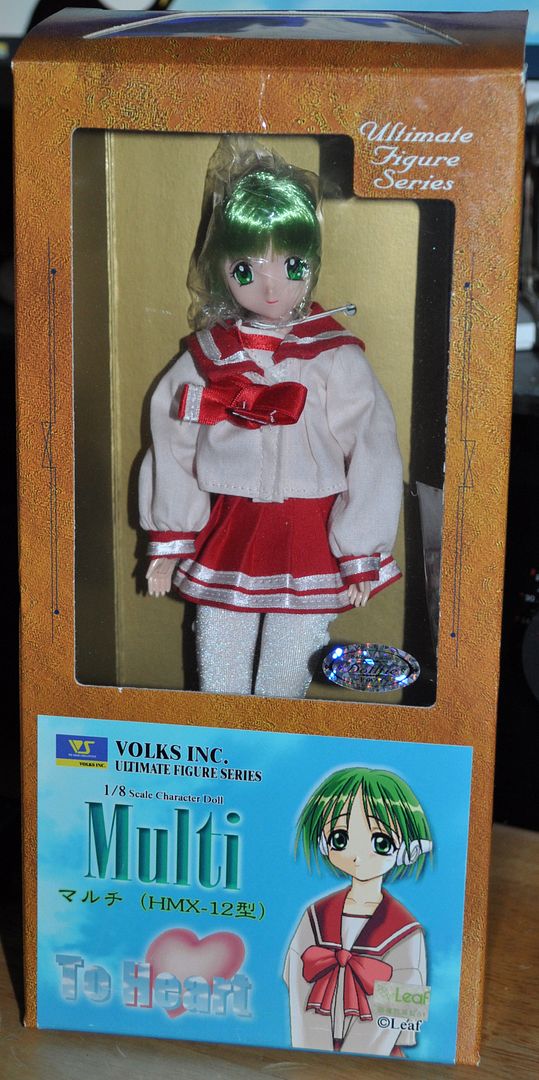 ♥Mikuru Asahina♥