Thank you for all the comments! It was a fun trip, and as we all know, returning to The Real World can be quite a let-down.
On that sad note, we return to the typical, uncreative daily snapshots: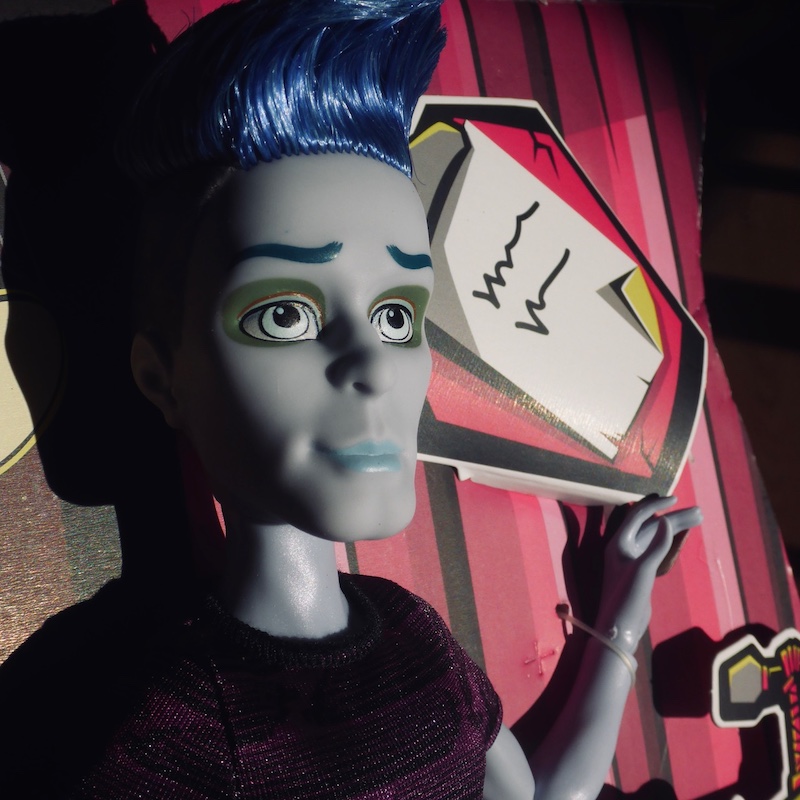 22 January – Quick Snapshot of Monster High Sloman "Slo Mo" Mortavitch, Student Disembodied Council Version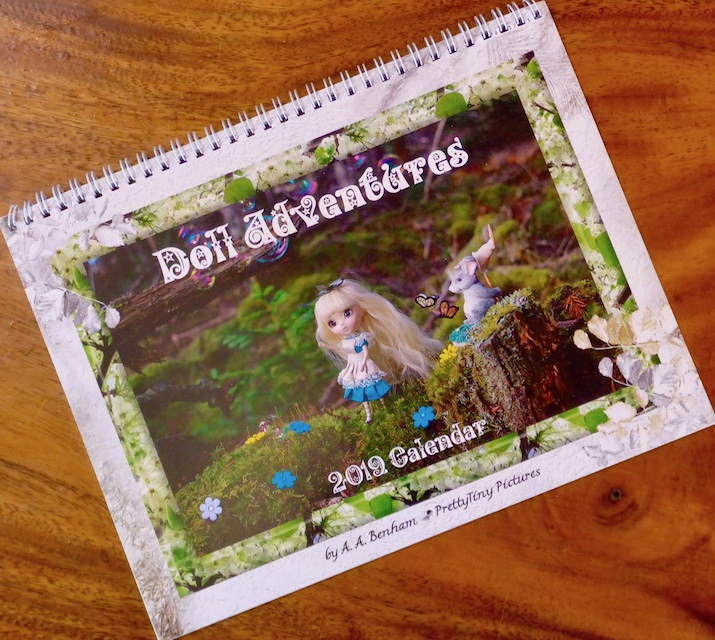 WOO HOO! – Something Fun in the Mail: Alliecat's 2009 Dolly Photo Calendar!
---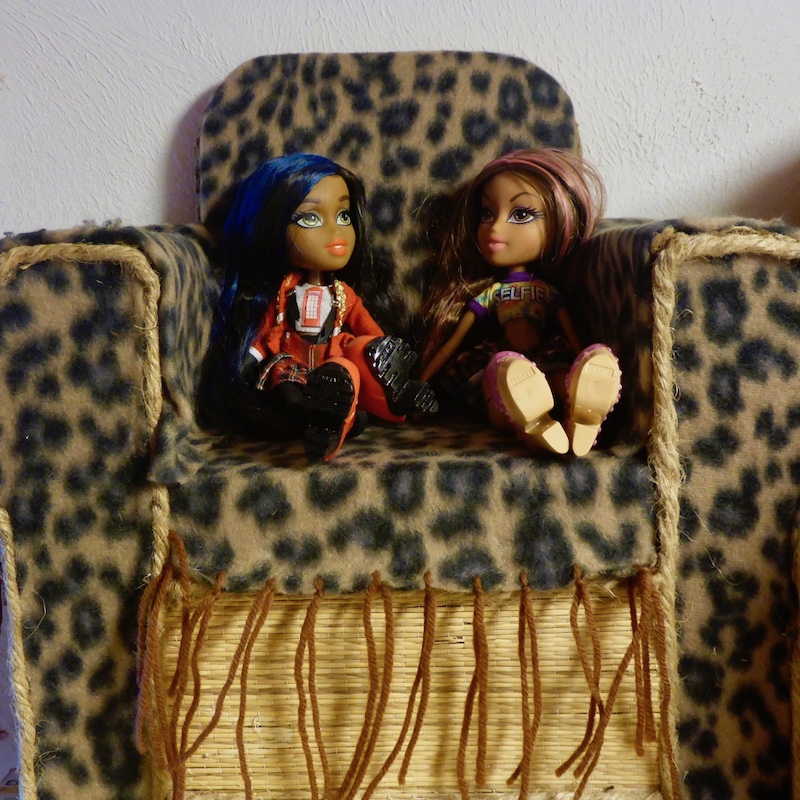 23 January – "So, when do you think the 'Big Girls' will boot us out of their chair?"
"Maybe when the Fat Guy decides to start putting some effort into taking real pictures again!"
---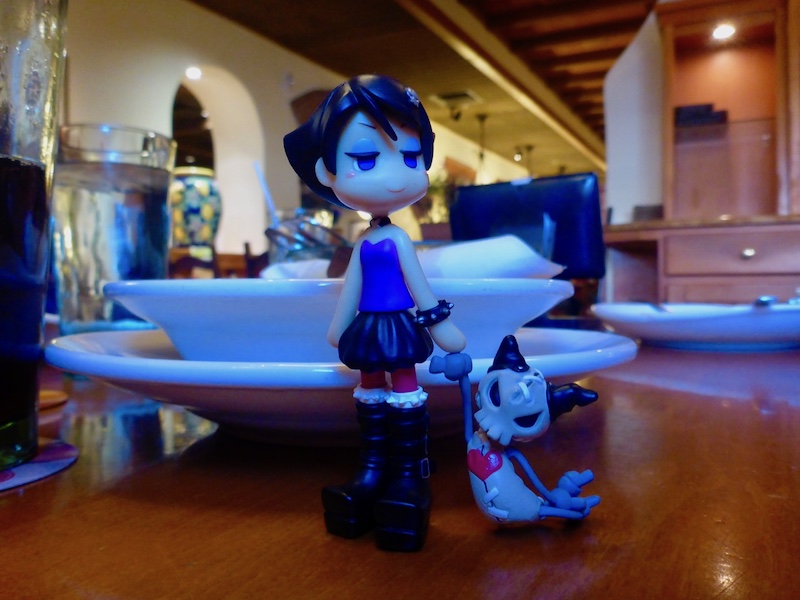 24 January – Lunch at the Olive Garden
Unlike earlier Pinky Street figures, Series 7 PK020 was not given a name by the manufacturer, Vance Project, only a number.
On the Pinky-Street forum, members soon began referring to her alternatively as "Goth Girl" and "Dead Cat Girl", or "DCG."
Dead Cat Girl eventually became the more commonly used name.
Whew!
Finally back up to date! Except for the unread topics I'm still working through. This place was
busy
over the past couple of weeks!
They're not dolls, they're
action figures!