Oh. She looks pretty determined - I'm wondering what the reason behind it might be. What I'm also wondering is just how many of these figures you ended up with in the end

I'm eager to find out once the month is over - given there are enough days left in the month for you to feature all. Are there? It's quite an impressive number already considering you weren't sure about them at first.
(02-19-2021, 01:13 PM)

davidd Wrote:

(02-19-2021, 06:37 AM)

Loona Wrote: I refuse to not buy "post-COVID" clothing that I am planning to wear outside or to parties, because I refuse to accept any scenario that does not involve getting back to normal.


THANK YOU! This comment

made my day!



And "normal" does NOT mean "New Normal." It means no d*mned masks and it means going in to McDonalds to get a burger, fries, and shake and sitting down at a booth while a hundred kids run around and scream in the play area. Did I mention no masks? Did I mention that I can't wait to get back to the days when anybody wearing a mask is assumed to be a bank robber and gets arrested

for

wearing a mask rather than for

not

wearing a mask?
You're welcome. I agree with all of that. The normal I want back has the restaurants open, doesn't come with a curfew after 8PM, and the only time I see people in masks is when I'm attending a cybergoth party (I wonder if this...
this
will make my cybergoth friends reconsider their fashion choices and drop masks from their party wardrobe).
I've read your comment still during the day, but forgot to reply - in the evening however, I got a pretty straightforward reminder in the form of a shirt I came across in a homeware&clothing store. It had  
"Say hello to the new world"
written in front. Like... what? Fukkno, we're not on speaking terms with this...
thing
outside.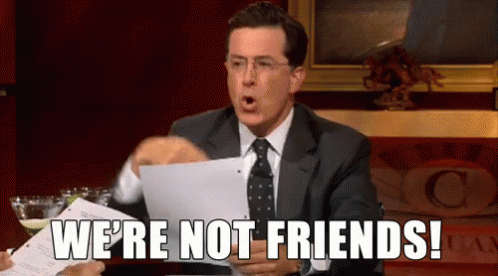 (02-19-2021, 01:40 PM)

Alliecat Wrote: I bought this really cool shirt in B.C. with a native design... now, I didn't have a dress-up life anyway, and you should see what some of our library student workers wear, so that's a very casual workplace... but once in a very rare while I might want a really nice shirt.  I spent HOURS "reducing" it because the only sizes they had were XL and up.  Because of the design it was ridiculously hard to alter well and I don't sew (and the sewing machine didn't work right so I had to take it apart as part of the project) ... and I haven't worn it

anywhere

yet!!!  


I suppose I could just wear it around the house...
My workplace is also rather casual usually - and I also like to think I'm casual most of the time, but then my co-workers remind me that wearing only black (even during the peak of summer) doesn't necessarily qualify as casual - at least not in their eyes. I do have my less casual wardrobe I'm not wearing as often, and some only on special occasions, so maybe it's just that I'm comparing my everyday clothes to those - and even those are nowhere near as edgy as the wardrobe some of my friends have, so I guess it's mostly a question of what you are comparing

I totally feel your pain about the shirt! Yeah, you could wear it around the house, but some garments are just too special for that... Somewhere in spring I bought an awesome wintery-themed lolita skirt I was *so* looking forward to wear on our company Christmas party - which never happened, as no such events are currently allowed. Oh well, at least I know what to wear in 10 months, if parties will already be allowed by then. Coming to think of it, wearing skirts in general is something that I really miss. Normally I'm a skirt girl 95% of the time, but that isn't really what one would wear to constant home office...
My Flickr Gallery

"I wear my sunglasses at night

So I can, so I can
See the light that's right before my eyes"