(03-11-2021, 06:00 PM)

Lejays17 Wrote: I do want to get the Circus playset even tho that's not my favourite version of her.
I purchased Circus Rochelle last year, influenced by a Doll A Day post by
neon_jellyfish
.
---
March of the Monsters continues: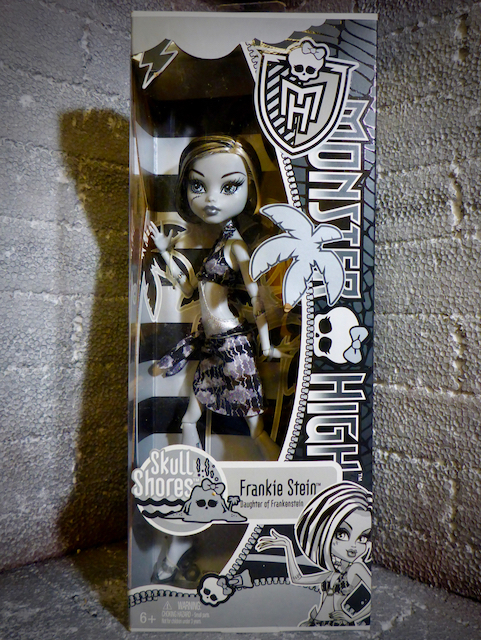 11 March – Monster High Gloom Beach Frankie Stein
When Gloom Beach Frankie was released, coupons were available in some places allowing them to be purchased for $5 (USD) apiece... if you could find them! The Gloom Beach line had not arrived where I was living at the time, but an online friend was kind enough to purchase a few and send them to me. As I recall, with postage and what-not, they ended up costing me $11 apiece. Today, mint-in-box examples barely bring that much on eBay after fees and shipping.
They're not dolls, they're
action figures!