(04-21-2021, 04:25 PM)

Elfy Wrote: Were even 'ol blue eyes' eyes that blue?
 Good question. In the era when he dressed like this, all the pictures were in black and white!  

---
21 April - A Doll A Day 2021: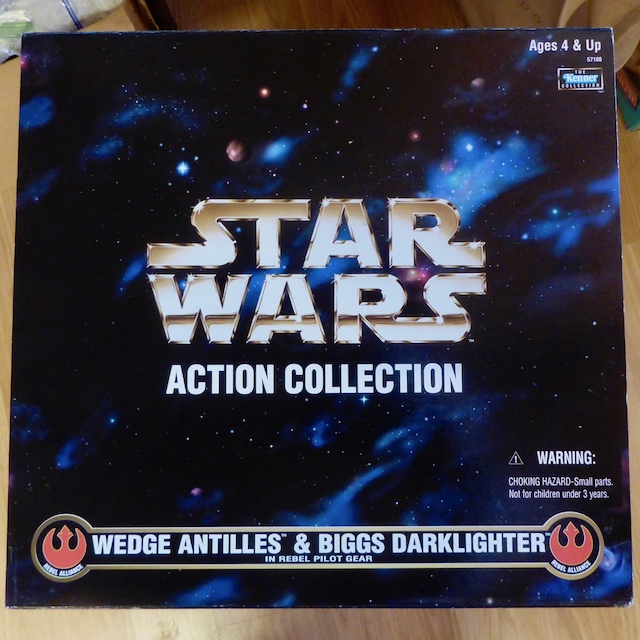 Hasbro FAO Schwartz
Star Wars
12-inch Action Figure 2-Pack
Unopened Box from circa 1998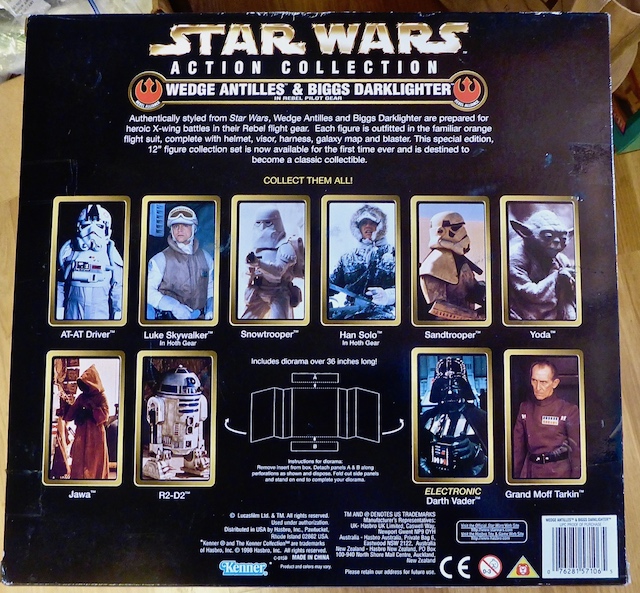 Package Back. I should have paid more attention. It appears the package
is designed to become a "fold-out diorama" backdrop for the figures.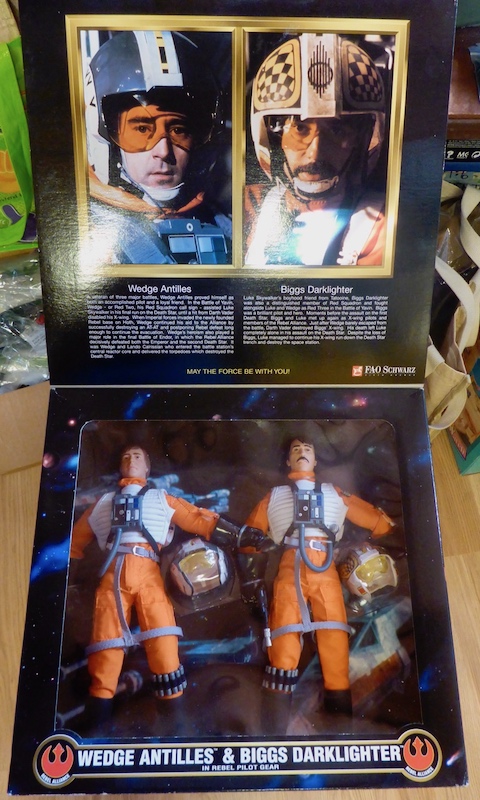 Imprisoned in Carbonite... or cardboard... for nearly a quarter century!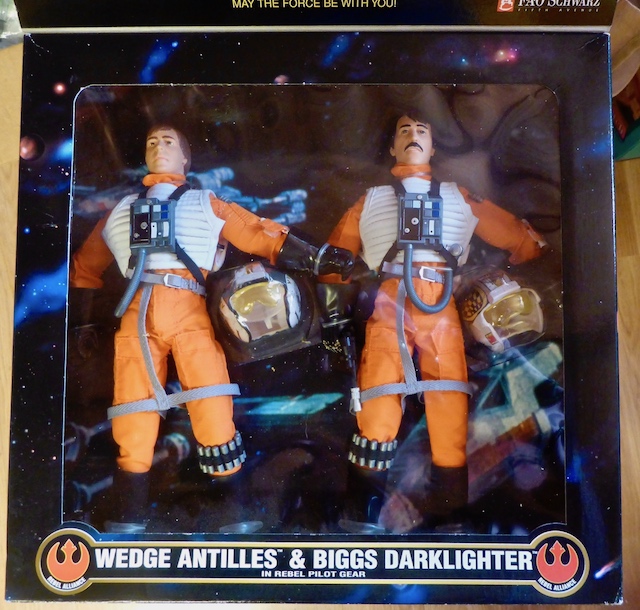 Wedge Antilles and Biggs Darklighter, two minor characters from the
Star Wars
universe who became cult favorites, eventually meriting their own
action figures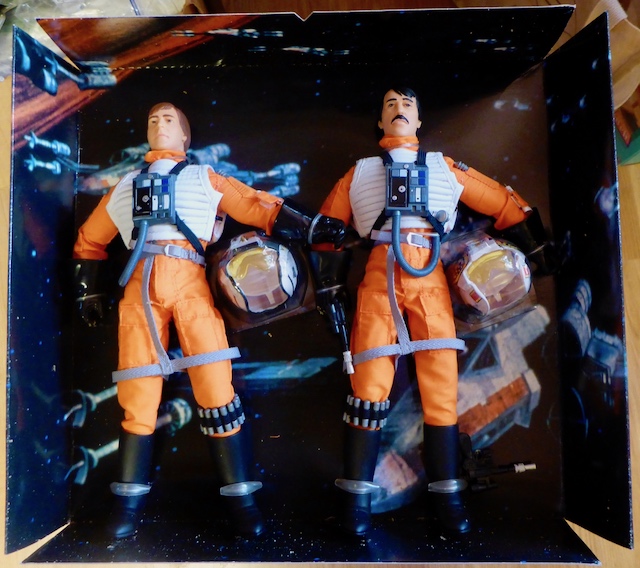 First breath of fresh air since 1998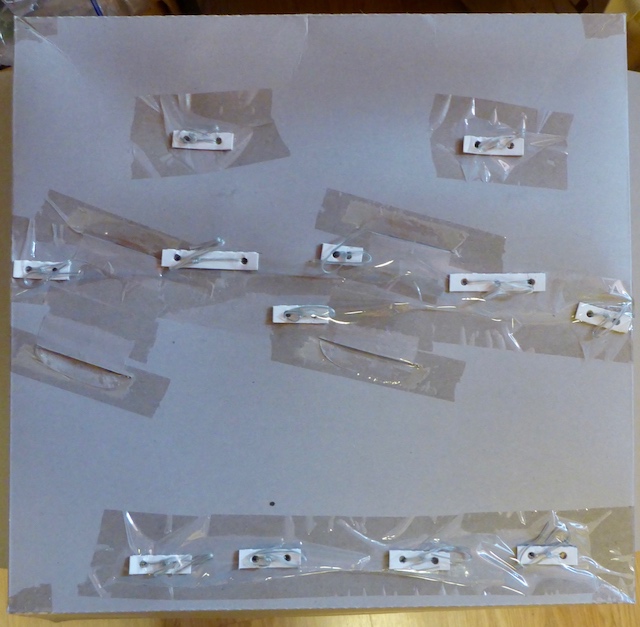 This might take a while. Still not as bad as a typical Bratz doll, though.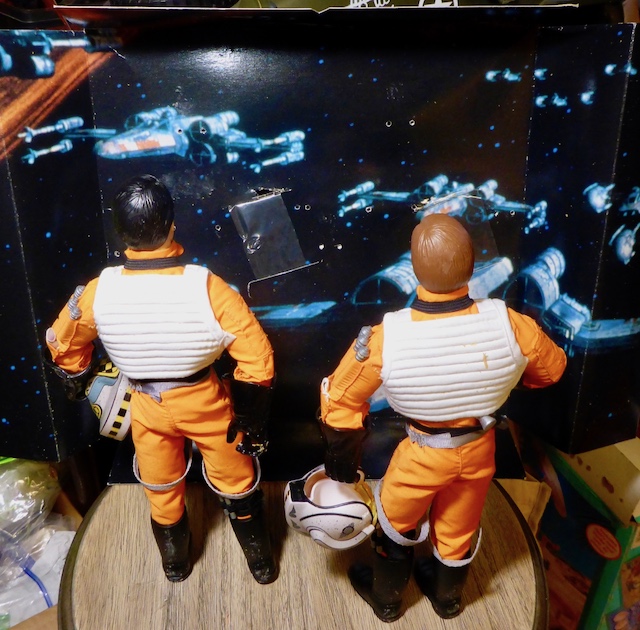 So that's what's been behind us for two decades!
Yeah... woulda made a cool diorama backdrop... if some lard-head
hadn't torn it up and thrown it away!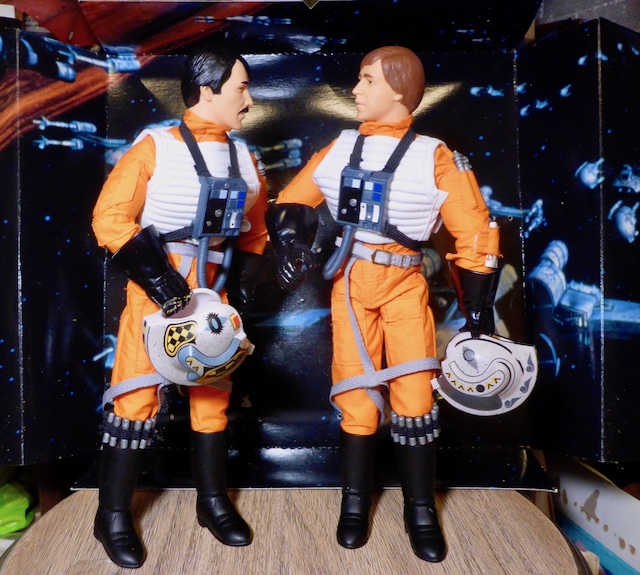 We're free!
Uh huh.
So... what do we do now?
I dunno.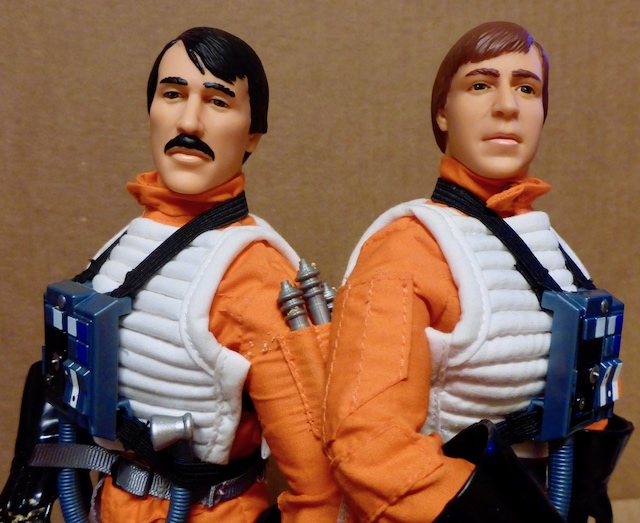 Do these guys look even remotely like Biggs and Wedge? NO! No, they do NOT!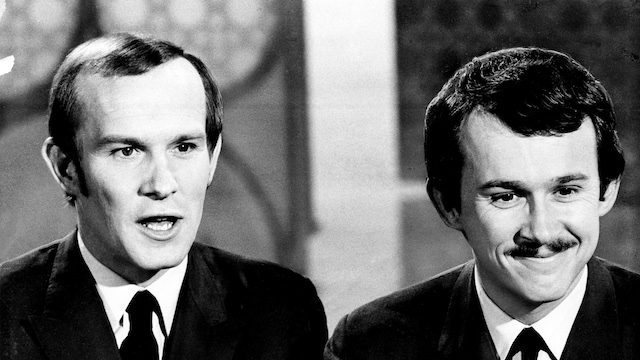 But... having a set of Smothers Brothers action figures is kinda cool!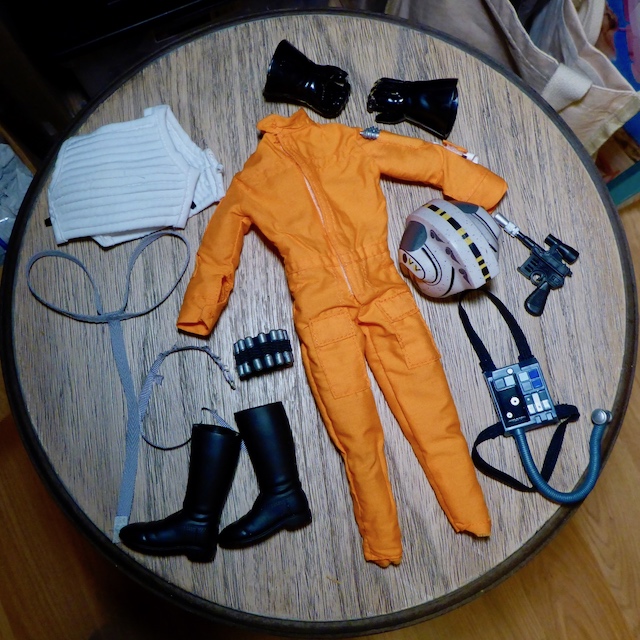 Worth the Price of Admission just for the Uniform and Accessories
These poor Hasbro
Star Wars
pilots have been stuck in their box since 1998, or nearly a quarter of a century.
These sets are extremely common on the secondary market (eBay), in unopened mint-in-box condition, usually retailing for $30 to $40 USD, plus another $10 or $15 for shipping.
It appears that more of these sets were sold to "collectors" who kept them pristine in the packaging than were actually sold to kids to play with. Now the
Star Wars
generation is beginning to die off and their once-treasured trash is turning up on eBay... where it's not selling unless the price is give-away cheap.
I opened the box after snapping this picture, took everything out, and discarded the packaging. Only while posting these pictures did I realize the packaging was intended to be used as a picturesque diorama backdrop. Oh well.
I actually purchased this set recently to use the orange jumpsuits and some of the accessories. It was only after realizing the uncanny resemblance to The Smothers Brothers that I began to consider keeping the figures. If you don't remember The Smothers Brothers... that's okay. They're not really relevant anymore. If you
do
remember The Smothers Brothers, then you're old enough that your kids are probably selling off
your
treasured heirlooms on eBay... and cursing your poor taste for not having saved anything of value.
They're not dolls, they're
action figures!