4 May - A Doll A Day 2021: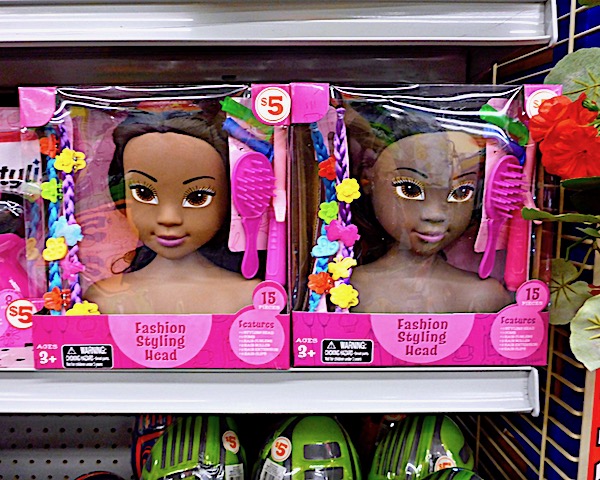 4 May - Fashion Styling Head
I know, I know, I was s'posed to do a
Star Wars
themed pic today.
May the Fourth be with you!
I'm trying to largely avoid "toy aisle snapshots" this season on
A Doll A Day
, but these odd Hawaiian-ish "Fashion Styling Heads" were too out-of-place here in rural Utah to pass by without a photo. No purchase, however; just a photo.
There used to be a significant Samoan population in Utah, as the LDS church is popular in American Samoa and among Hawaiian-Samoans, but that was largely further north in the state. In fact, there is an abandoned Hawaiian-Samoan ghost town in north-central Utah called Iosepa:
https://en.wikipedia.org/wiki/Iosepa,_Utah
They're not dolls, they're
action figures!