(05-11-2021, 03:14 PM)

Elfy Wrote: It doesn't seem big enough for a Sindy bed. I think it fits the MH girls far better. I could also see the EAH crew liking it.

 And the EAH girls have
swords!
Or, at least,
mine
do! This could get interesting!
---
11 May - A Doll A Day 2021: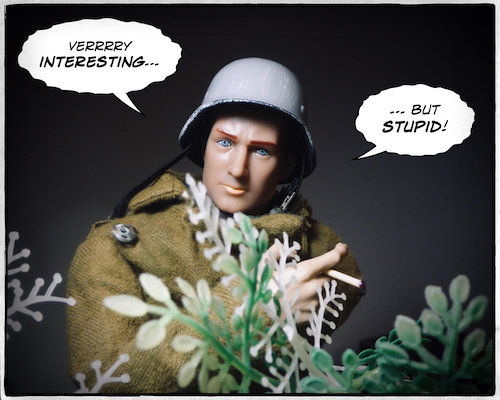 11 May - If you get this... well, most of you won't. Doesn't matter.
The fig needs some detailing for a better resemblance. I was busy today, so... maybe later.
They're not dolls, they're
action figures!