(05-18-2021, 04:01 PM)

Elfy Wrote: Frank is the reinforcement? Or is he calling in a favour from some of his associates?
Frank just happened to blunder on to the scene.
Your other hypothesis is a bit unnerving.

(05-18-2021, 04:05 PM)

Alliecat Wrote: The lighting in the phone box makes me think some kind of ... portal ... is about to open in it....
Like in
Bill & Ted's Excellent Adventure
, dude!
(05-18-2021, 05:55 PM)

Lejays17 Wrote: Frank is remarkable cheerful - how many of those glasses has he had?
Several glasses, I'm sure! And then several
more
glasses!
---
18 May - A Doll A Day 2021: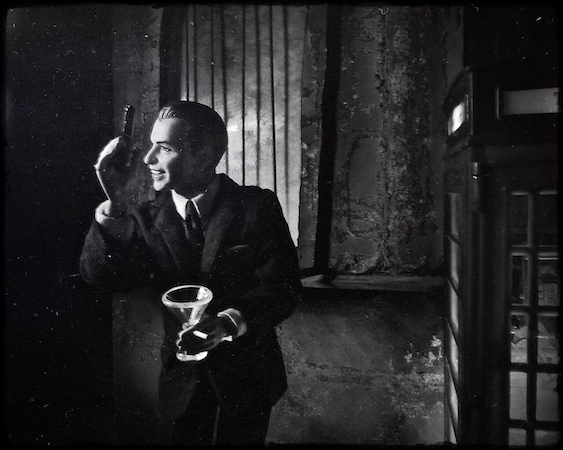 18 May - Frank Noir
Mattel Barbie Loves Frank Sinatra: The Recording Years figure being all secret agent-y and stuff.
They're not dolls, they're
action figures!