(06-10-2021, 03:59 PM)

Elfy Wrote: I've used one of those blow guns. They're quite fun. Just don't inhale.
I hope your words of wisdom are not from direct e

erience!
(06-11-2021, 04:35 AM)

Alliecat Wrote: Aw  Hope you get some dolly mojo back soon.
The "dolly mojo" is largely still there. It is actual physical energy that is sadly lacking. Good to be busy, I suppose.
---
10 June - A Doll A Day 2021: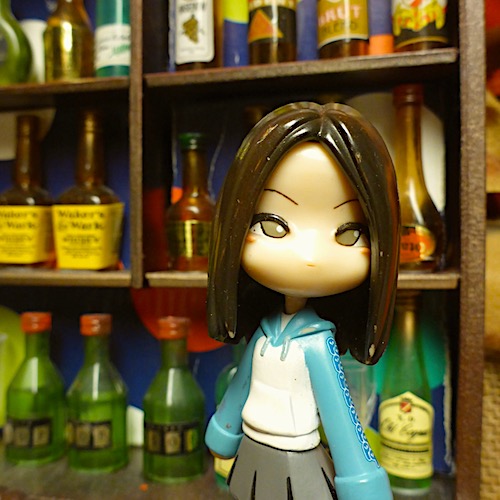 10 June - Sweet Sixteen... almost!
Hard to believe my little girl is turning
sixteen years old!
Still not old enough to drink... legally... but...
sixteen years old!
Pinky-Street PK009 Reina's actual birthday, based on her first appearance in my Flickr photostream, is next month, 12 July. Her "older sister" PK005 Kokoro's birthday is coming up on 29 June.
I think I'll need to schedule a Sweet Sixteen party!
They're not dolls, they're
action figures!