(06-12-2021, 02:03 AM)

Alliecat Wrote: Posts like this make me wish I had written down the arrival dates of all of my dolls. 
I use the First Appearance on Flickr as the "birthday" for my dolls. That used to work, back when I opened parcels right away and promptly posted pictures. The method is not as accurate for more recent arrivals.
Your reason for editing made me laugh!  

---
11 June - A Doll A Day 2021: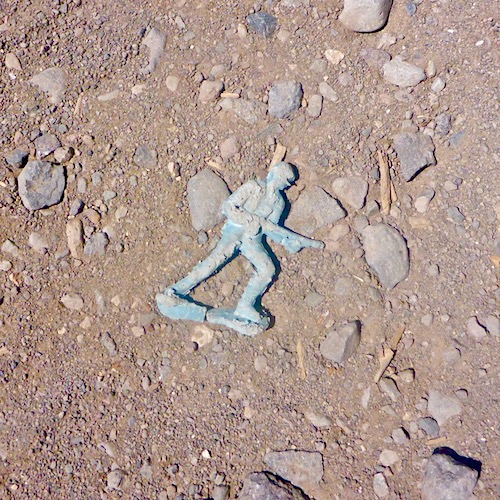 11 June - Battle-Scarred Veteran
I spotted this sad, forgotten soldier in the parking lot of the town dump today. Alas, he was beyond saving, but he received a proper and dignified burial. Or... he will, once the truck comes and hauls the dumpster contents to the landfill.
They're not dolls, they're
action figures!