(06-13-2021, 11:31 AM)

Elfy Wrote: Our guide pulls out this big Crocodile Dundee knife and starts poking around under my thumbnail....

 Now
that's
a story!
---
12 June - A Doll A Day 2021: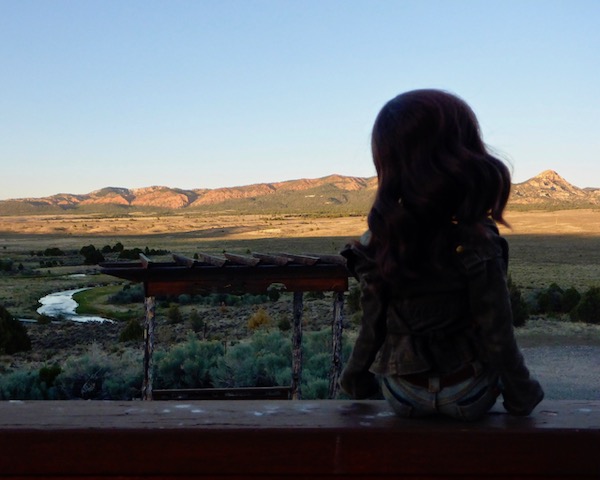 12 June - Triv watches the red cliffs change colour as the sun sets
Smart Doll symphony and the Sevier River Valley (Long Valley) in southern Utah.
They're not dolls, they're
action figures!