13 June - A Doll A Day 2021: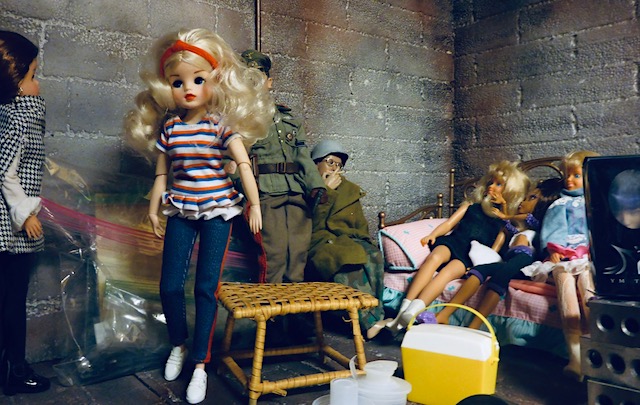 13 June - Backstage
After reading all about the recent Pullip and Dal Lovers Event (PUDDLE), I've been wanting to snap a Pullip pic for the past few days, but the Pullips are largely inaccessible at the moment. Similarly, I've had an urge to take some Pinky Street photos using different figures, but they, too, are packed away, more challenging to reach than the Pullips. Instead, then, we get a no-effort pic of the cast and crew who are currently twiddling their thumbs backstage waiting for their next scene.
They're not dolls, they're
action figures!