(06-14-2021, 02:21 PM)

Elfy Wrote: Green Room pics are always a good addition to a big shoot.
I found it amusing how much this
random
assortment of dolls, figures, and props - I did not set up this picture, this is actually "as found" - resembled a backstage scene without any further adjustments or additions.
(06-15-2021, 03:18 AM)

Alliecat Wrote: Had to laugh at the girls leaning away from the smoking soldier. I have the same reaction. And Sindy looks like she's on her way to get someone to sort things out.
Sindy is probably on her way to get another pack of cigarettes! Or maybe to the bathroom!  

---
14 June - A Doll A Day 2021: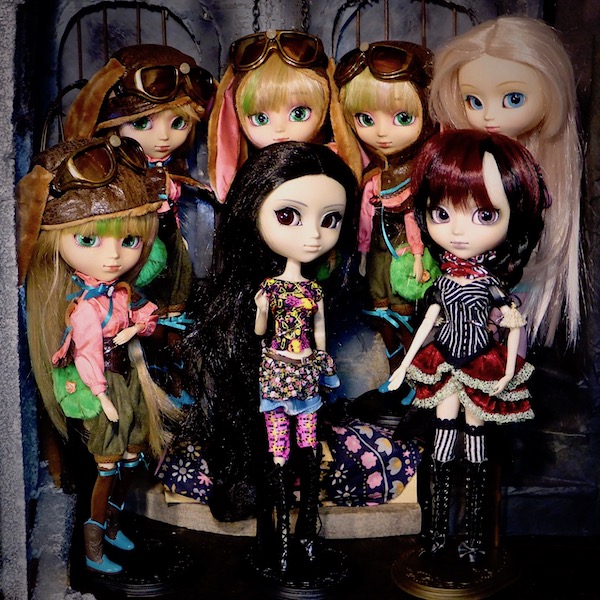 14 June - From the Archives
I'm
totally
cheating today by posting an old photo from the A Doll A Day archives (1 January 2019). I'll make up for it tomorrow... so I'm telling myself today... by posting
two
brand new pictures.
But for now... I'm gonna go take a nap or something before I fall over.
They're not dolls, they're
action figures!