(06-28-2021, 12:56 PM)

Alliecat Wrote: Great spooky/funky setup with the head!
One advantage of buying most all your dolls secondhand is you don't have the guilt of throwing away pretty boxes.
Thanks! I was pleased with the way the "head shot" turned out.
Excellent point: a significant advantage to not buying new is avoiding the de-boxing dilemma!
(06-28-2021, 03:56 PM)

Elfy Wrote: The doll wasn't merchandise from the 1980's cult classic Flash! was it?
He'll save every one of us!
This version of Ming the Merciless, the primary villain from the
Flash Gordon
comics, movie serials, and films, is based on the original comic strip version of the character. When Captain Action was introduced by Ideal Toys in the mid-1960s, "disguise sets" for a number of licensed comics, TV, and movie characters were produced, including Flash Gordon. When Playing Mantis attempted to revive the Captain Action line in 1998-99, they produced this Ming the Merciless disguise for Captain Action's arch nemesis, Dr. Evil.
---
28 June - A Doll A Day 2021: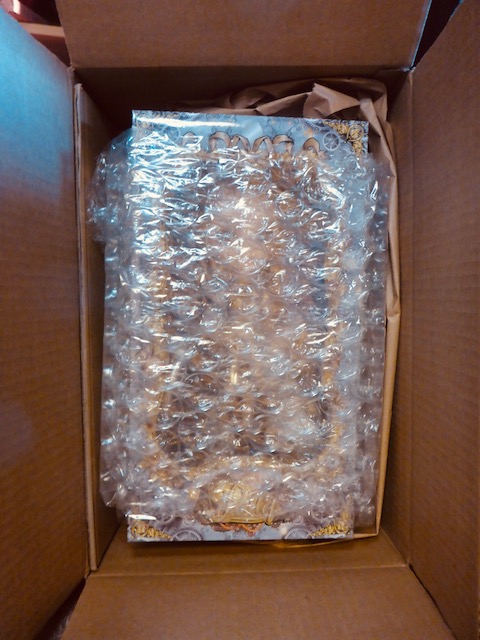 They're not dolls, they're
action figures!