(07-06-2021, 02:01 PM)

Alliecat Wrote: Between the Ameliae squadron and all these military guys you are accumulating quite a private army there.
Yeah... I hope they don't stage a coup! 

(07-06-2021, 05:10 PM)

Elfy Wrote: Somehow I don't think the Ameliae would be much help in an actual conflict.
Planning is not one of their joint strengths, no.
---
---
6 July - A Doll A Day 2021: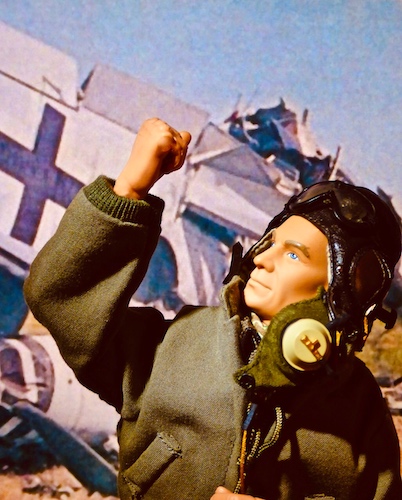 6 July - Curse you, Red Baron!
I know, I know, it should be an English plane that is crashed, because the Red Baron was German....
GI Joe figure photographed against an image on a computer monitor.
They're not dolls, they're
action figures!