(07-08-2021, 03:24 PM)

Alliecat Wrote: No rain in MONTHS?  Wow.  Things must be tinder-dry.

I had a penpal for some time who sent a beanie bear at Christmas.  Every year.  A bear. 

Just let it roll off, like... well, a duck... 
Yeah, practically nothing. A few drops over the course of a few minutes last week, but that was it. Trees are turning brown now. Big trees.
Pen pals, as in, pen and paper pals, pre-email? How many years and how many bears?
'Kay, that made me laugh!
(07-08-2021, 06:43 PM)

Lejays17 Wrote: Can see the pic now - it must have been a momentary glitch when I looked yesterday.

I've got a few beanie bears - they're all Christmas themed I think.  So only appear once a year (if they're lucky)
I prefer a supernatural eggsplanation.  

Once a year
if they're lucky.
So... not your favorites, I take it? Or... you can't always find them
behind all the books!
---
8 July - A Doll A Day 2021: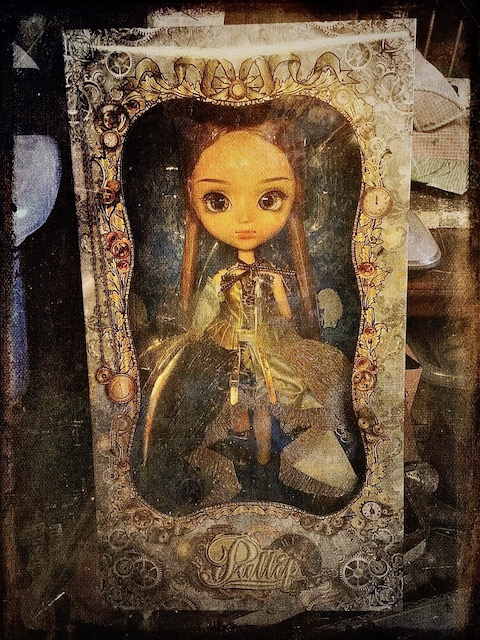 Pullip Zappa does not look as impressive in-box as she does in her promotional photos. Perhaps this is why she has yet to completely sell out at PullipStyle.
Every time I look at the PullipStyle website I am tempted to purchase another Dilettante. She's
so cuuuute!
And her price has been reduced for quite a while now.
They're not dolls, they're
action figures!