(07-16-2021, 02:32 PM)

Alliecat Wrote: What do they have if they don't have SIM cards...? 

Yes, Annie is 1/3 scale.
I was under the impression that SIM cards had been largely phased out, and that you had to purchase a phone from a carrier. But I don't follow mobile phone stuff all that closely, so I am very likely mistaken in that regard.
That's right, your oh-so-pretty... and enormous... Annie! How is she doing? We haven't seen her in a while.
(07-16-2021, 05:50 PM)

Loona Wrote: We, too, have phones (and SIM cards) ....
Those former Soviet Bloc countries are really catching up to the West, aren't they?  

  Just kidding! Thank you for the interesting and extensive mobile phone info and the other comments. I shall attempt to respond at more length sooner rather than later, but at the moment... you know how it is!
---
---
16 July - A Doll A Day 2021: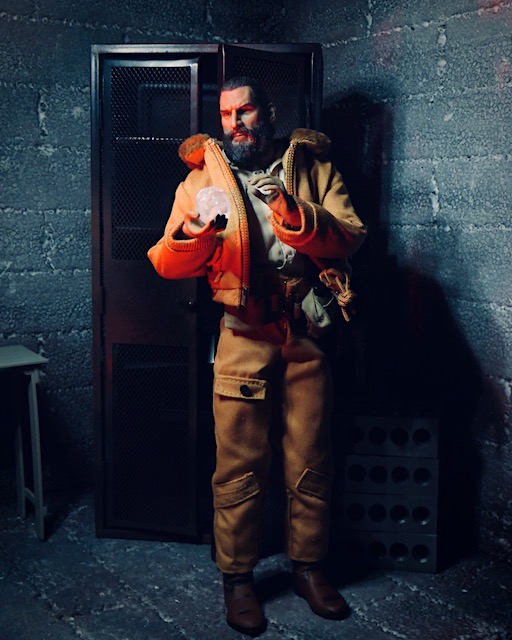 16 July - Bearded Man Got His New Body
He's on a TBLeague (Phicen) body now, which offers a greater range of motion and substantially more heft, so he stands and balances quite solidly. Added bonus(es): his previous clothing still fits and his arms no longer randomly fall off.
They're not dolls, they're
action figures!