(07-19-2021, 03:06 PM)

Alliecat Wrote: There was a display of fluorescent rocks at the Dino Lab in Victoria.  I really wanted to spend a lot more time looking at them than was allotted!
Do you know what they are?
I was looking at a display of fluorescent minerals last week at a "roadside attraction" type museum, and noticed a dimly glowing specimen labeled "Chalcedony - Utah." My extremely amateurish attempts to identify the "pretty rocks" in my yard a couple of years ago led me to believe that most of the "flint-looking" stones are a type of mineral called chalcedony. When I got home, I shined my UV flashlight on some of the rocks I had picked up and...
some of them glowed!
I was stoked!
I'm also considering investing in some UV glow paint, because there was a wonderfully garish UV fluorescent diorama type display at the museum that reminded me of a similar display I saw in Rosewell, New Mexico several years ago.
(07-19-2021, 08:01 PM)

Elfy Wrote: It glows! No wonder Carly was so excited.
I was excited, too! It was... exciting!
(07-20-2021, 01:13 AM)

Loona Wrote: And any kind of glow (well, other than my oily skin on my face....

 I know, right? Aren't we supposed to outgrow that sort of thing at some point? The joys of eternal puberty!
---
19 June - A Doll A Day 2021: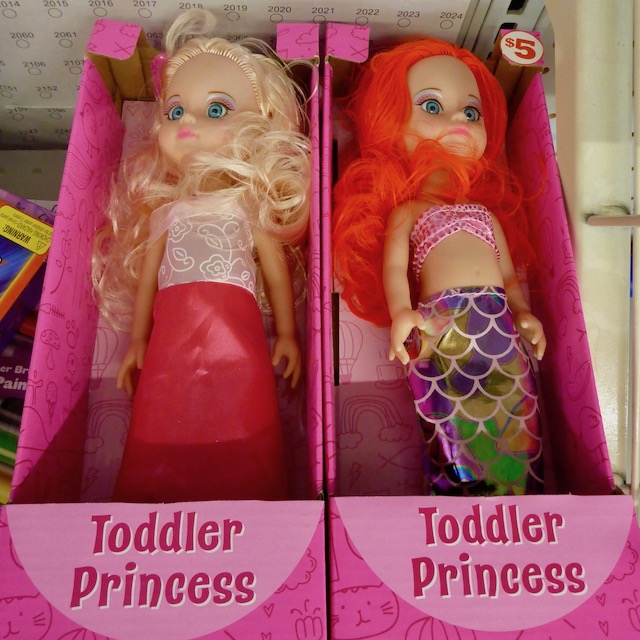 19 July - Toddler Princess Dolls at Family Dollar Store
Because your toddler won't notice that the cheap dollar store princess doll isn't a genuine Disney Princess® doll... right?
They're not dolls, they're
action figures!