(08-20-2021, 06:29 PM)

Lejays17 Wrote: This is fantastic Davidd, it made me laugh a lot.

And it's nice to see Lagoona!
Glad you got a laugh out of it! And it
is
nice to see Lagoona again, particularly
this
Lagoona! She will return shortly and I will e

lain why she's special.
(08-20-2021, 06:41 PM)

Elfy Wrote: They have definitely gone back in time.
Yes, it must have been residual time distortion from Alliecat's Library Time Machine. Those early models had insufficient temporal shielding.
(08-21-2021, 02:47 AM)

Alliecat Wrote: And that's a really neat little laptop.
The laptop just recently arrived. I could not tell from the online description what size it was, so I took a chance. Turns out it's a size that kinda more or less works for both 1/6 and 1/3 scale, so same computer for everyone from Monster High size to Smart Doll size.
---
9 August - A Doll A Day 2021: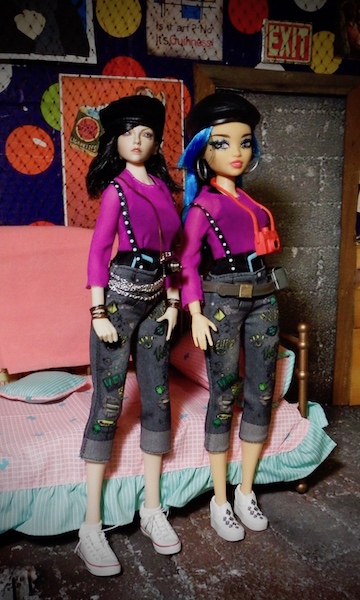 9 August - Seamless Kenna Roswell version 2.0
10 August - A Doll A Day 2021: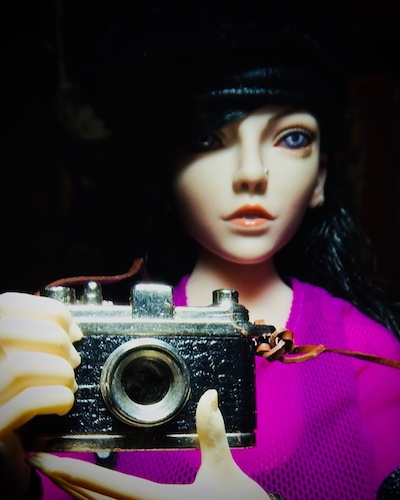 10 August - An IDEAL Photograph
The little camera is from an IDEAL Toys Tammy doll from the 1960s. It's a well detailed little model made of metal.
They're not dolls, they're
action figures!