(08-30-2021, 04:58 PM)

Alliecat Wrote: And is that a lava lamp?
I agree with Dargos about the tinfoil outfit — high fashion!
What looks like a lava lamp is an unusual shaped souvenir snow globe. I've wanted a lava lamp since the first time I saw one when I was a wee little kid, but strangely, it's something I've never actually owned. My understanding is that it's a matter of luck whether you'll get a "good one" or not. Some lava lamps are very active. Others just kind of sit there like lumps and don't do much.
In addition to being fashionable, the tinfoil outfit may offer the wearer some protection against government mind control waves. 

(08-30-2021, 05:19 PM)

Elfy Wrote: I know nothing about anime, but that figure looks like she just stepped off the screen and onto your shelf.
I looked it up. The character of Tohsaka Rin first appeared in a graphic novel (manga) series called
Fate/stay night
in 2004, and has since appeared in additional manga novels, in animated versions of the novels, and in video games based on the novels.
---
31 August - A Doll A Day 2021: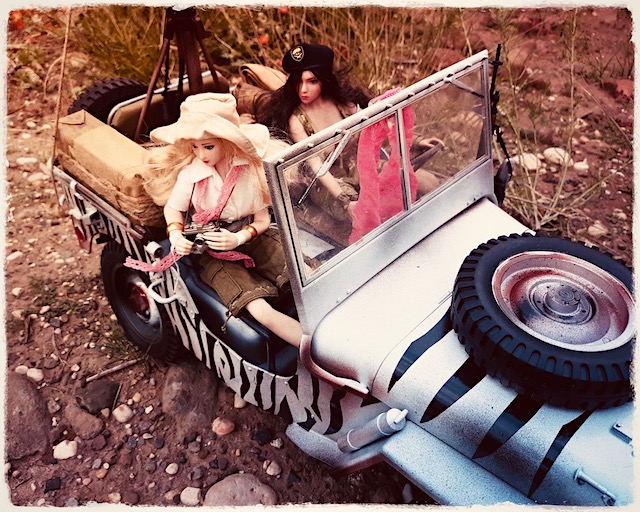 31 August - Photo Safari with Sally LaSalle, the Maid for Adventure Girl
They're not dolls, they're
action figures!