(11-06-2021, 01:50 PM)

Alliecat Wrote: That nautilus is really funky. Will you be taking it along for the winter? You could do some cool stuff with tide pools or other beachy settings.
I had not planned to, but now that you've mentioned the possibilities, I may consider doing so.
---
6 November - A Doll A Day 2021: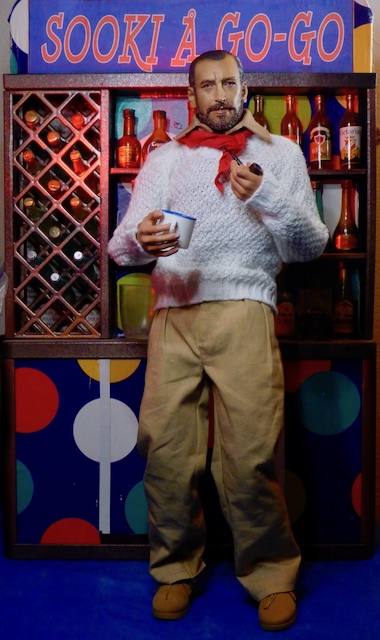 6 November - Dashing Young Military Officer?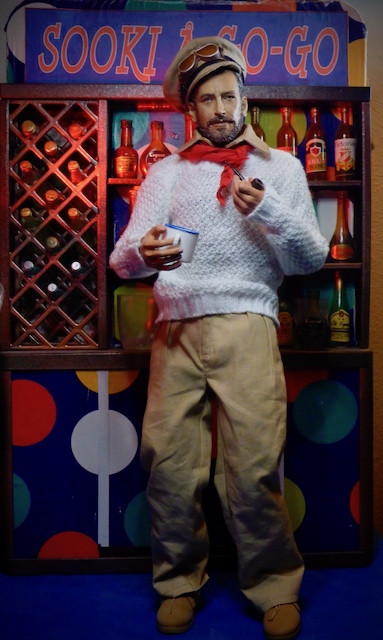 "Wait! Lemme get my hat! Much dashing-er with the hat, eh?"
This action figure is based on a real life British Special Forces fighter of World War Two named Paddy Mayne. Supposedly the figure represents Mayne in 1942, when he was fighting the Germans in North Africa. At the time, Mayne would have been 27 years old.
To me, this figure looks more like somebody easily twice that age. Maybe it's the way I've outfitted the figure. The complete set is very nice, and includes the white knit sweater and a bunch of cool army gear - belts and scabbards and a machine-gun. But still... does he really look like a war hero when he's wearing that sweater?
Rather than looking like a fit young soldier in his mid-twenties, to me this figure looks like your fifty-something uncle who shows up on holidays, has a few drinks too many, tells some off-color jokes, and reminisces nostalgically about his days on the high school football team and his two-year stint in the army... when he was in the same unit in which Elvis had served.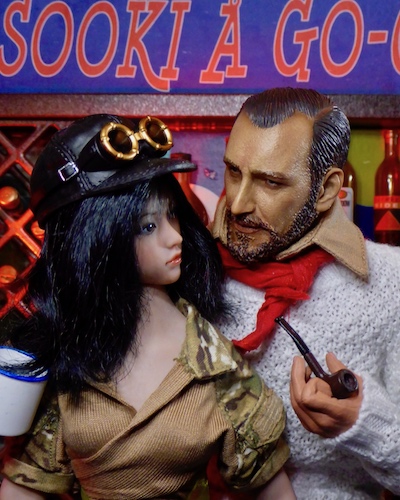 Then he hits on your sister's best friend and your dad asks him to leave.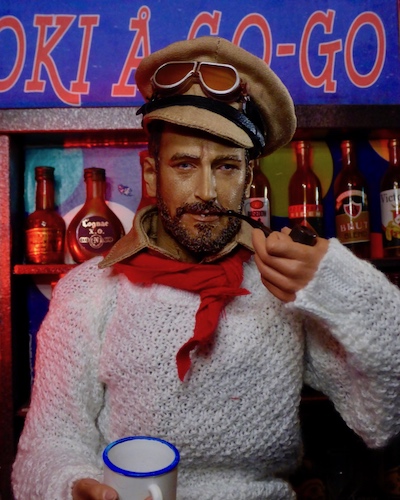 "Let me remind you – I'm a veteran!"
See you next Christmas, Uncle Henry!
They're not dolls, they're
action figures!