(12-16-2021, 12:56 PM)

Alliecat Wrote: One of the set of pictures in my bathroom says "Take time to do what makes your soul happy."
Ah! Lofty ideals to contemplate during those sometimes lengthy periods spent sitting... I did type
sitting
... in solitude.
(12-17-2021, 07:44 AM)

Elfy Wrote: The other Smart dolls have clearly been holding out on Addie. She looks rather how I imagine Meredith would if she uncovered a secret stash of hats.
Oooh!
A secret stash of hats! Now that
would
be fun to find!
---
16 December - A Doll A Day 2021: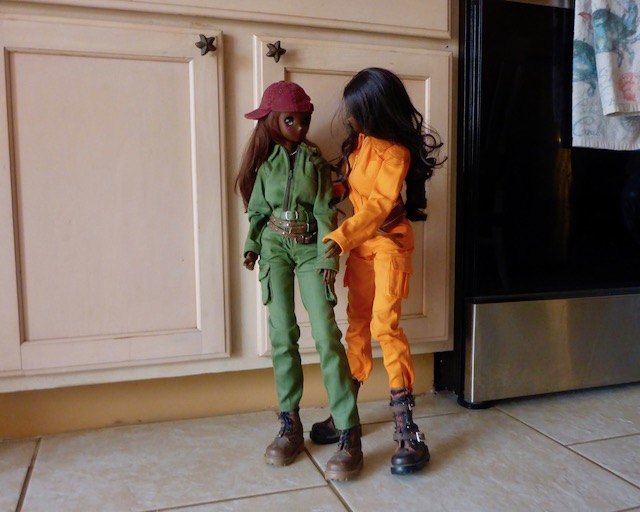 16 December - "Hold On! Not So Fast, Kiddo!"
"But... Nice Clothes! And..."
"And... We Have A Few Things To Finish Up Around Here First!"
"Like... A Roof On The Patio. And Screened Walls. And A Door."
"The Little Slacker Managed To Sneak Off Without Her Overalls!"
"So She Doesn't Have To Work?"
"Oh, She'll Work, All Right! But She'll Probably Mess Up Her Nice Jeans and Jacket!"
They're not dolls, they're
action figures!