(12-19-2021, 10:37 AM)

Alliecat Wrote: Those are fun. I would like to make this whole house over into a nautical theme with those kinds of accents. Sadly, probably won't happen…
Start small. See today's pic.
(12-19-2021, 01:36 PM)

Elfy Wrote: They don't look quite certain about the new fixtures. I, on the other hand, really like them. They seem to be in keeping with the new digs.
Yes, the previous tenant, a single "retirement age" gentleman, added some surprisingly charming and creative touches to this small bungalow... before deciding to sell it and move to Mexico to meet up with his Ukranian girlfriend he met online.
(12-19-2021, 06:01 PM)

Lejays17 Wrote: They're very cool - small pieces of whimsy like this delight me.
It has been fun to keep discovering little details I had previously overlooked.
(12-20-2021, 01:39 AM)

dargosmydaddy Wrote: The Pinky in the second picture looks a little worried that the crab might pinch her...
A crab larger than one's head would likely be worrisome to most of us! Or, to me, at least! 

---
19 December - A Doll A Day 2021: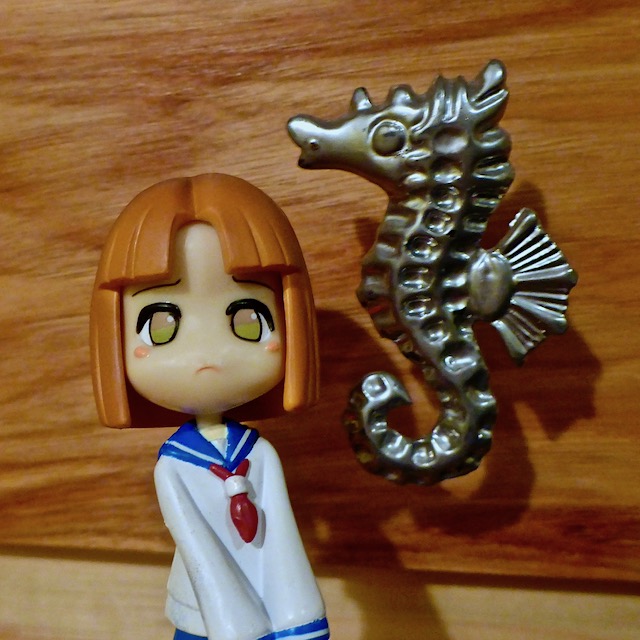 19 December - Seahorse Pulls on the Nightstand Drawers
And another blurry picture. 

  Although not
quite
as blurry as the last two days.
They're not dolls, they're
action figures!