(12-27-2021, 01:03 PM)

dargosmydaddy Wrote: Still impressed he's managed to keep the white sweater stain-free! Though that mug is in a precarious position...
The mug is, sadly, empty at this point, but the sweater remains free of stains!
(12-27-2021, 01:49 PM)

Alliecat Wrote: The lighting in this is terrific.
Thanks! It was one of those "Take 50 to Get 1" situations.
(12-27-2021, 02:08 PM)

Lejays17 Wrote: Love his jumper, and he looks so world-weary at the moment.
Yeah... the holidays aren't always the most cheerful of times for everyone.
(12-27-2021, 02:09 PM)

Elfy Wrote: I like his disreputable old warrior look.
Yes, this is turning out to be a fun figure to play... I mean
work
with.
---
---
26 December - A Doll A Day 2021: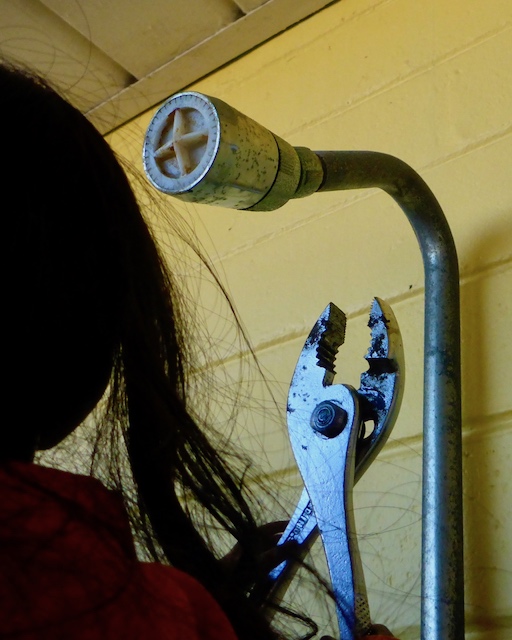 Janie tackles a stopped-up shower head, starting with heavy tools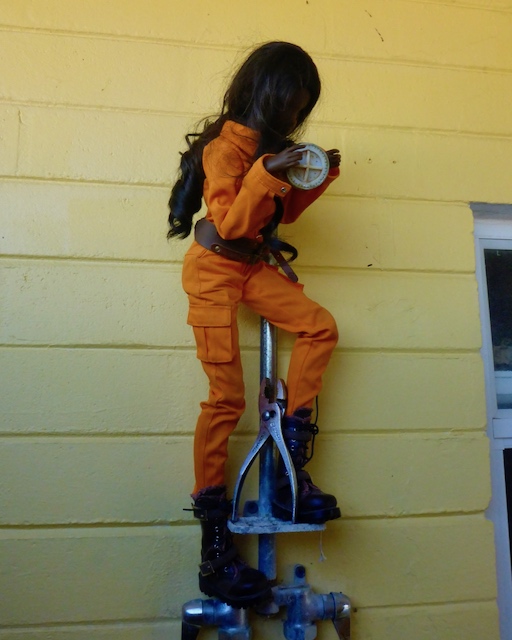 "Now it should come loose by hand. Well... it should!"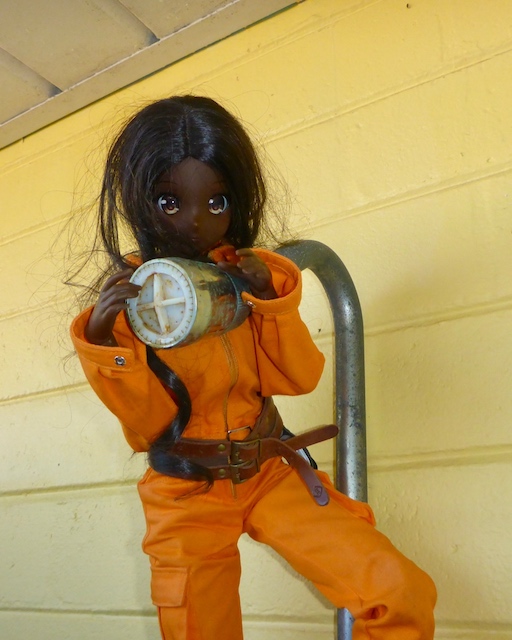 "Okay... I think I've got it loose!"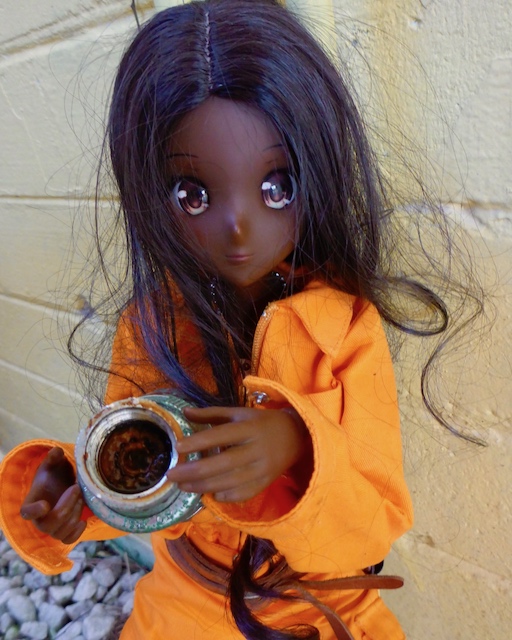 "All clogged up with rust! No wonder it wasn't working very well!"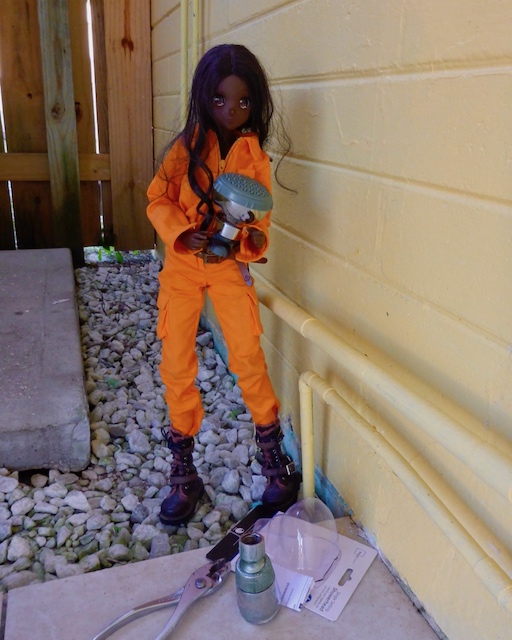 "New shower head - five bucks at Walmart!"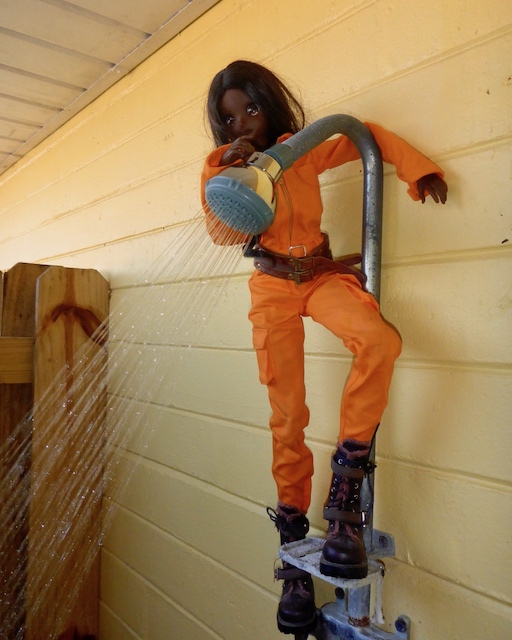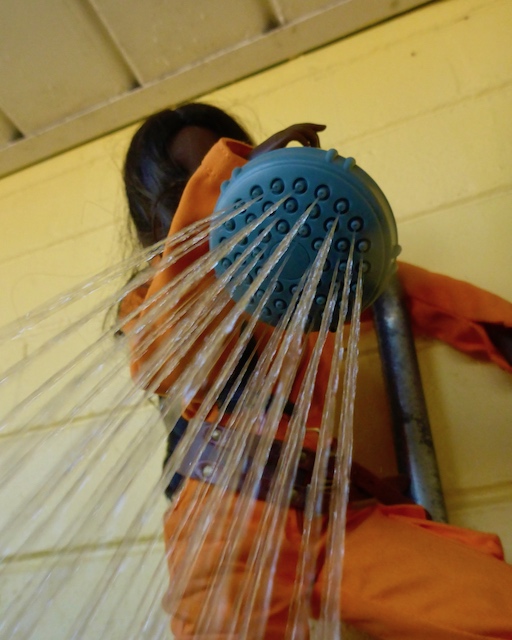 "Five bucks, five minutes! Too bad all projects aren't this easy... or successful!"
---
---
27 December - A Doll A Day 2021: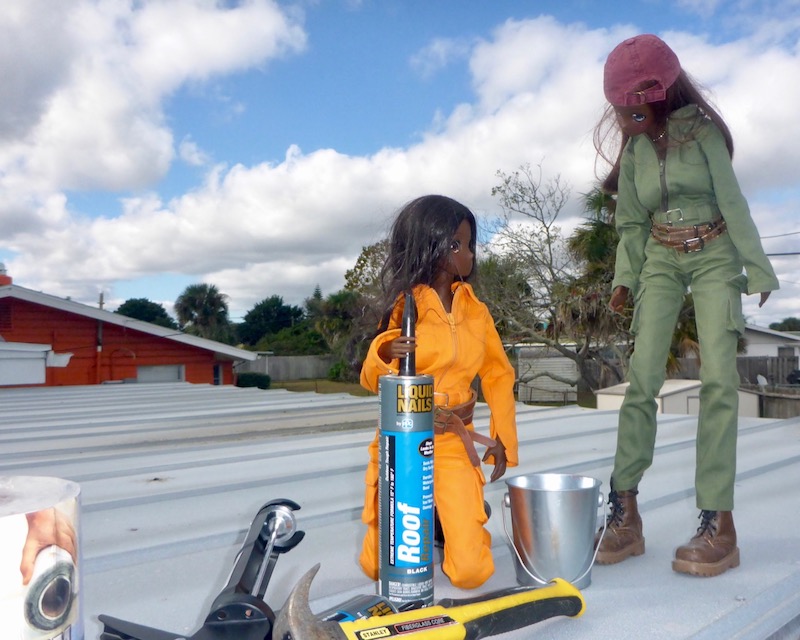 27 December - Janie and Addie evaluate leaks in the lanai (porch) roof
They're not dolls, they're
action figures!